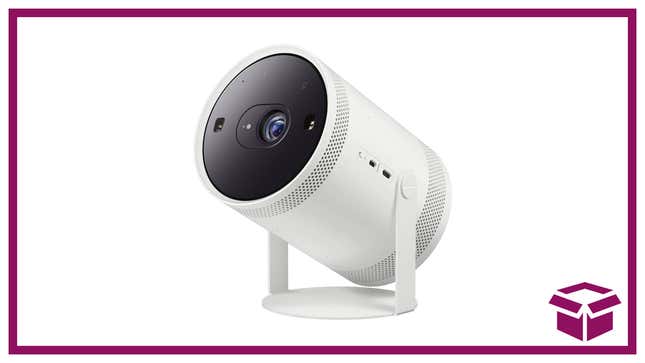 High-end digital projectors are almost always a splurge, but now thanks to the ongoing Discover Samsung Event, the amazingly innovative The Freestyle digital projector is just $600, a $200 markdown from its already competitive price of $800. Amazon's watching, as always, so they've taken the price down by just a hair more, offering The Freestyle for $598.
Snacktaku Drinks Pepsi's Time-Jumping 1893 Cola Flavors
The Freestyle digital projector | $600 | Samsung
The Freestyle digital projector | $598 | Amazon
What to make of this can-shaped device that looks more like a spotlight than a powerful digital projector? Its LED light projects a crisp and clear 1080p picture anywhere from 30 inches to a wall-sized 100 inches. It's bright enough to be used during daytime hours with the blinds drawn, and in a dark room the picture really pops. Integrated Alexa and Bixby voice assistants and built-in access to all of the popular streaming services make this a tiny titan that punches well above its size and its price point, especially now with these great deals from Samsung and Amazon.