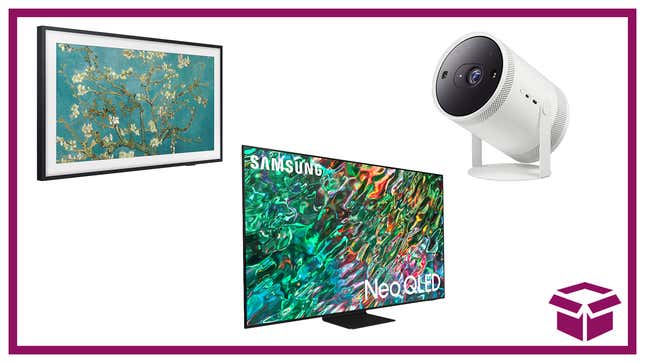 You don't have to wait for the actual holiday to take advantage of Samsung's massive Fourth of July Sale. Huge savings on QLED TVs and projectors are already available on Samsung's site, and the deals run all the way to July 4th, which means you can buy now and have your awesome new TV ready in time for the holiday weekend.
Samsung Fourth of July Sale | Up to $2,400 off | Samsung
There isn't a bad deal in the bunch, but the biggest one is $2,400 off the 85-inch Class QN90B Samsung Neo QLED 4K Smart TV, sending the price plummeting from $5,000 to $2,600. The ultra-fine light control on this massive screen is truly breathtaking, it has Dolby Atmos and Object Tracking Sound built in to complete the ultimate home theater experience, and it's now 48% off the regular price.
Another tremendous deal is on the 65-inch S95B OLED TV, slashed in price from $3,000 to $1,700. Projector enthusiasts are in luck, as both the 120-inch class The Premiere 4K Smart Laser Projector (save $500) and the wildly innovative The Freestyle (25% off) are also on sale. Early adopters will jump at the chance to bring stunning 8K quality into their home now that the 75-inch class QN850B Samsung Neo 8K Smart TV is 36% off, bringing the price down from $4,700 to $3,000.
There are more deals waiting for you home theater lovers, and there could be even more to come. Keep checking in with us here for the latest and hottest Fourth of July sales.