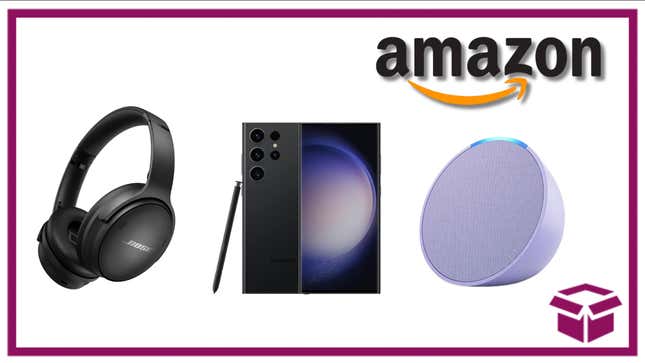 If you're jotting down everything you want to buy during all of the Labor Day sales going on ahead of the holiday, you need to make sure to add Amazon. The Amazon Labor Day Sale is chock-full of excellent deals on just about anything you can think of, from Bose headphones to Samsung smartphones, vacuums, and much more. You can save up to 70% off of a wide variety of items, so if you're looking to get tons of new tech, a new phone, or even some household essentials, you can find it during this sales event.
Amazon Labor Day Sale | Up to 70% Off | Amazon
You likely know from all of Amazon's other sales, notably Prime Day, that you can get quite a bit of great things at even better prices when the retailer decides it wants to seriously start discounting its goods. You have only a few days to shop this sale as we soon head into Labor Day weekend, but if you act fast, you should be able to snag some pretty awesome stuff at great prices. And if you do, be sure to tell your friends so they can snap up some of the things they've been meaning to buy, too. There's just too much good stuff not to share.