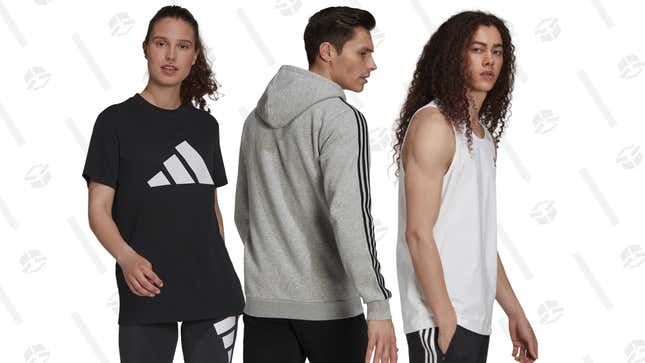 Still wearing a plain white T-shirt you pulled out of a 6-pack? Wish you had some style, some more pizazz? More, dare I say it, swag? You need more three stripes in your life. Maybe a trefoil or two. Wouldn't you agree? If so, check out this Adidas sale, which can save you up to 55% off your purchase. It runs from now through March 10, and this price includes both regular and sale price items.
Snacktaku Drinks Pepsi's Time-Jumping 1893 Cola Flavors
Clothing & Shoes Sale | Up to 55% Off | Adidas | Promo Code SAVINGS
You can get all kinds of Adidas pieces to add to your closet. Whether that means a baller new pair of athletic shorts or a cozy new jacket to help get you through the last gasps of winter as they give way to spring, that's up to you. Throw in some new kicks for good measure. Just don't wait too long to decide. This sale won't last long. Be sure to use promo code SAVINGS and get ready to dive in and look great for less.