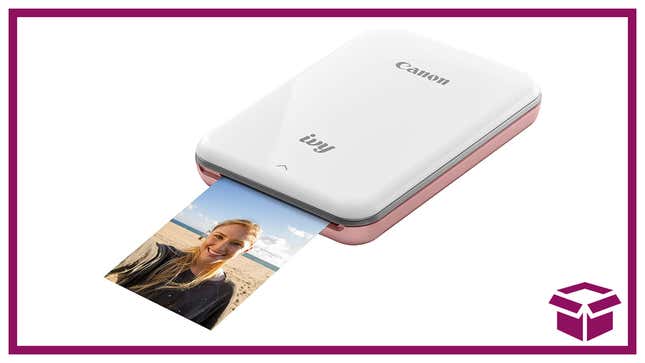 Every time I go out for a friend's birthday, I hope there is a photo booth. And every time, I am disappointed. What fun it is to create tangible memories! Pictures that don't get lost in your infinite scroll! This 45% off Canon Ivy printer uses Bluetooth to print mini 2" x 3" photos—and is capable of printing on peel-and-stick backs too.
Canon Ivy Mini Photo Printer | $79 | 45% Off | Amazon
You can even use the Canon app to "collage" photos together, or put little effects over your pics. When not in use, this printer charges via USB-C, and typically gets a full charge from 45 minutes. Plus it's small—purse or pocket-sized, I'd say—small enough to tote with you to the birthday party.