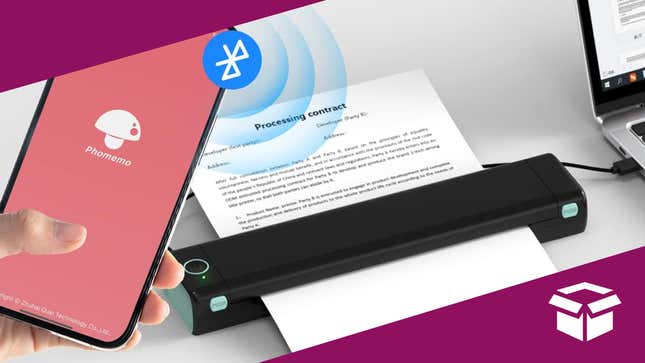 These portable printers can be easily carried in a backpack or bag and can be used anywhere, anytime, making them ideal for business travelers, students, and anyone who needs to print while on the move. They are Bluetooth so you don't need to worry about asking for the WiFi password wherever you are to actually use it. I'm particularly a big fan of these for D&D, being able to print out statblocks on the fly or even a quick grid battle map it. Also, they're compatible with iPhone, iPad, and Android.
Phomemo Portable Printer | $149 | Amazon | Clip Coupon

This portable printer is set right now at 24% off, bringing the price down to $160, but there is also a coupon you can click on the item page to save an additional $11.