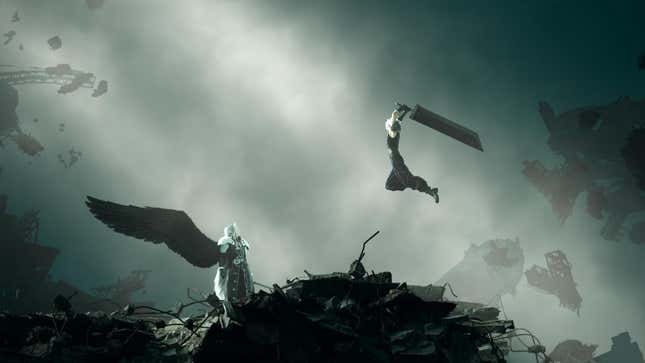 Final Fantasy VII has always been one of the most beloved entries in the series since it hit the very first PlayStation back in 1997. A few years ago in 2020, gamers were greeted with the from-the-ground-up reimagining of the game in the form of Final Fantasy VII: Remake. The expansive third-person action game showed us Midgar like we've never seen before. However, the game had become so expansive, it couldn't tell the full story from the original. But now we've arrived at Part 2. Final Fantasy VII: Rebirth is around the corner. I suppose it wouldn't truly be FF7 anyway if it didn't require multiple discs.
Final Fantasy VII Rebirth for PS5 (Pre-order) | $70 | Amazon
Final Fantasy VII Rebirth for PS5 (Pre-order) | $70 | Best Buy
Final Fantasy VII Rebirth is finally available for pre-order. You can reserve your copy for $70. If you pre-order with Amazon, you'll receive a bonus controller skin featuring Cloud and Sephiroth. The game is set to release next year on February 29, 2024.