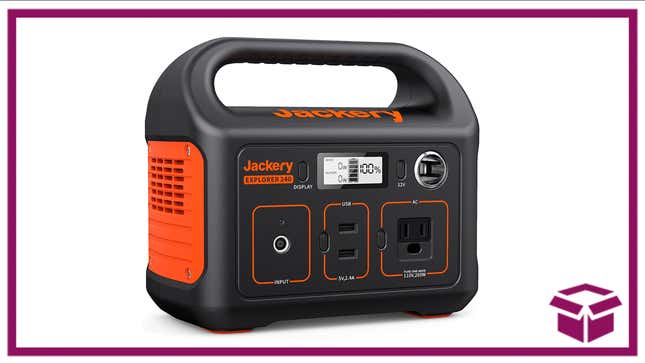 It's always a hassle when you run out of battery. Whether you're stuck in the middle of a storm without power or you're out camping and need a reliable source of juice for your electronics, a portable power station is always a good idea. It's also a good idea to grab one of Amazon's top deals for today: the Jackery Portable Power Station, which is just $176 right now, down from its normal price of $300. That's nearly half off. For the price, you get a 240Wh lithium-ion battery pack that weighs just 6.6 pounds, so you can take it anywhere and charge smartphones, cameras, laptops, and more. Then, just recharge it with its built-in solar power. Easy!
Snacktaku Drinks Pepsi's Time-Jumping 1893 Cola Flavors
Jackery Portable Power Station | $176 | Amazon
Jackery Power Station Deals | Up to 41% Off | Amazon
You can also save big on some of Jackery's other portable generators, power stations, and solar panels. You can save up to 41% off on Jackery's products right now with this top Amazon deal. It's rather stormy on the regular for many throughout the US right now, so having a backup power source might very well come in handy. Don't get caught unprepared. Grab some Jackery power stations and be ready for any situation.