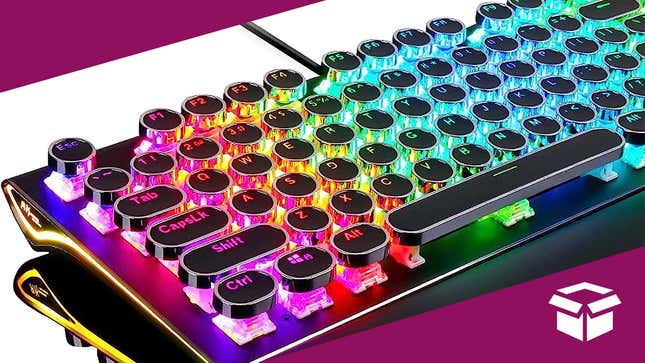 A mix of modern and retro all in one. The circular keys on this mechanical keyboard on the side are certainly going for the typewriter look. Though those paired with its form factor and RGB lights have a real steampunk feel to them. And being mechanical, it'll provide you with all the clicky-clackiness you could hope for. Use it as a gaming keyboard or just to get your regular work done throughout the day.
Royal Kludge Typewriter Mechanical Keyboard | $60 | Amazon
This keyboard normally goes for $100 but right now you can get it for 33% off. That's not all though. Clip the coupon for another 10% off.
Originally written by Joe Tilleli on 6/28/23 and updated with new information on 8/01/23.