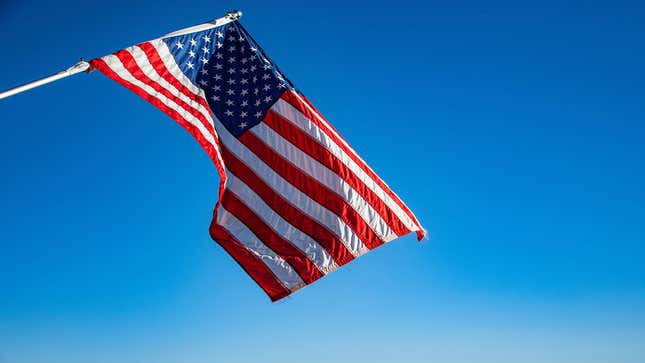 Whatever category you're looking to save on, there's a Memorial Day sale for it in 2023. Here at The Inventory, we're keeping you up to date by constantly adding the best deals, discounts, and price drops to this page for you to save big on tech, mattresses, outdoor furniture, home, and more. This year, Memorial Day falls on Monday, May 29th, but some of the top brands already have their steepest discounts available.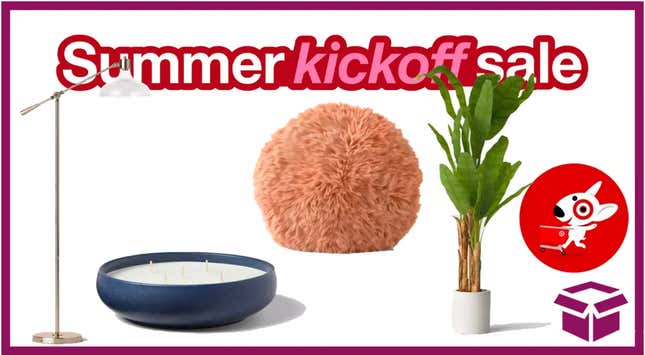 Memorial Day: Take Up to 40% On Home Decor at Target
You know we love a Target deal! Target's Memorial Day sale—or "Summer Kickoff Sale"—features up to 40% off on home decor. You'll find outdoor stuff, like a massive citronella candle that looks nice, and indoor decor, like fake plants. Sooooo many fake plants.
Up to 40% off Home Decor | Target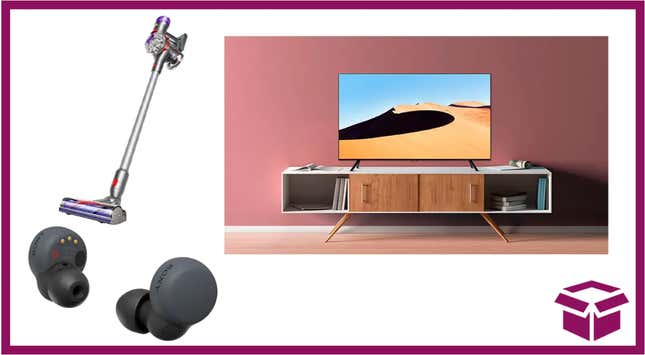 Memorial Day Savings For The Whole Family At Best Buy
Out of the many savings offered at retailers across the board this Memorial Day, Best Buy has incredible deals that will keep you entertained with long-lasting tech, home appliances, and more this upcoming holiday weekend. Most notably, carry your work to the park with up to $500 off Windows laptops, and you won't want to miss even bigger savings of up to $850 off on select Samsung appliances.
Save on Select Items on Memorial Day | Best Buy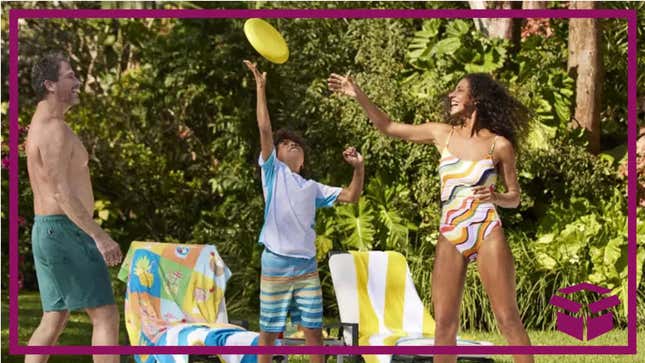 Save Up To 40% With Macy's Memorial Day Sale!
The only thing better than the much needed 3-Day weekend are all the 3-Day sales that accompany Memorial Day Weekend. And Macy's has one that you definitely will want to check out. With up to 40% off and an extra 20% off select sale and clearance items using code MEMDAY, this will truly be a holiday weekend to remember ("A weekend of fun AND savings?!").
Macy's Day Sale | Up to 40% Off | Macy's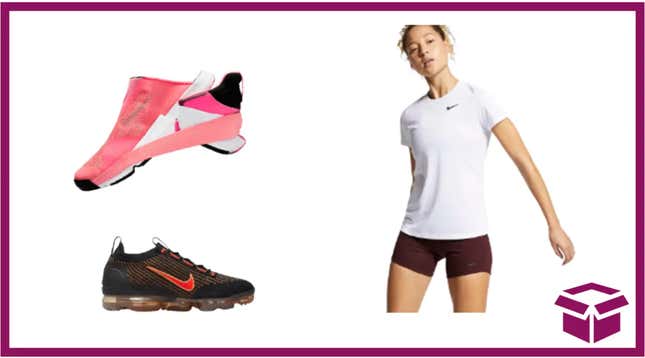 Nike Has You Covered This Summer With Up To 40% Off On Top Rated Items
It seems like everyone I know is into pickleball lately, so what better time to take advantage of an incredible clearance and get your feet on the court at Nike with up to 40% off on limited items? As the seasons change, it might be time to upgrade your athletic gear, and Nike has the best deals to keep you stylish, comfortable, and serving winning matches all day.
Select Nike shoes and clothing | up to 40% off | Nike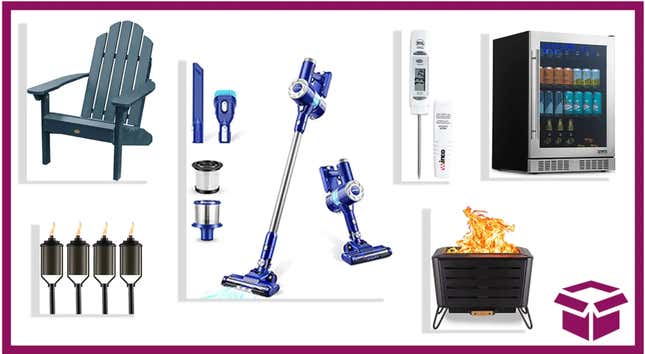 Save with Mega-Deals (Up to 80% Off!) from Amazon's Early Memorial Day Sale
It's official: Amazon has launched its Early Memorial Day Sale, offering discounts of up to 80 percent on must-have house and garden items. The sale includes everything you need to outfit your home and yard for summer, so there's no excuse not to (finally) cross some of those seasonal essentials off your wish list.
Early Memorial Day Deals on Amazon | Up to 80% Off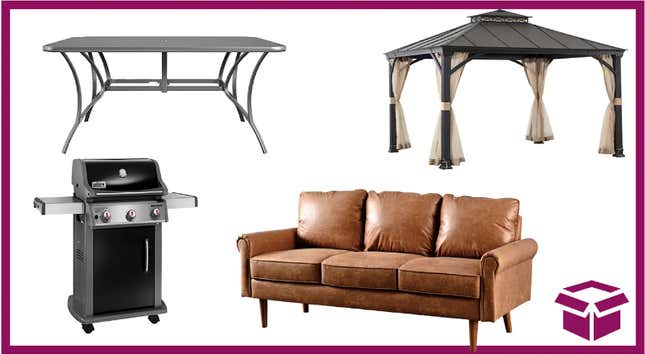 Kick Off Summer With Wayfair's Huge Memorial Day Sale
Wayfair has kicked the Memorial Day sale season into high gear with a massive clearance event, with deals of up to 70% off indoor and outdoor home goods running from now all the way through the holiday weekend and to the end of the month.
Select home goods and furniture | up to 70% off | Wayfair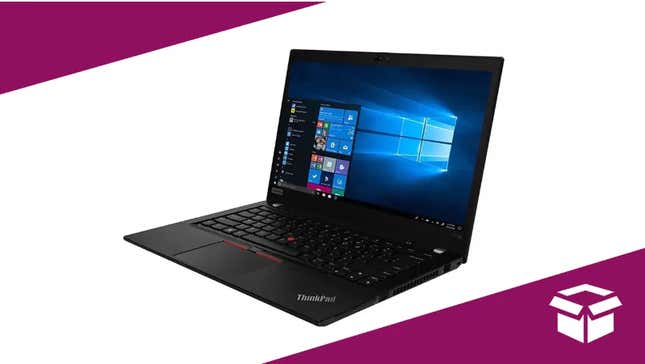 Save Big Now Through Memorial Day With Up To 76% Off Laptops at Lenovo

If you're ready for an upgrade ahead of Memorial Day, look no further than the massive doorbuster 76% discount on the ThinkPad line at Lenovo. Make sure to take advantage of Lenovo's holiday deals by stacking them to save even more! Get an additional $25 off $500, $40 off $750, $60 off $1000, and $100 off $1500.
Memorial Day Savings | Up to 76% Off | Lenovo | Promo Code SURPRISEOFFER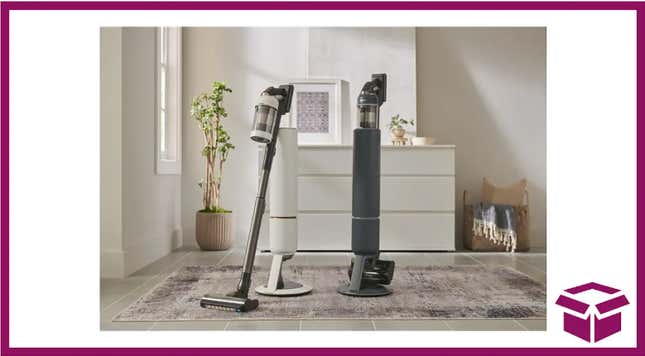 Get Your Home A Memorial Day Gift With Up To $175 Off Bespoke Jet Vacuum From Samsung
High-tech home appliances meet artful elegance this Memorial Day with up to $175 off the Bespoke Jet cordless stick vacuum that provides 210AW of power that will clean up any Summer mess. All the dirt tracked inside from ball games and cookouts is easily tackled with an hour of run-time per charge and included all-in-one cleaning station.
Bespoke Jet Cordless Vacuum | Buy for $575 | Samsung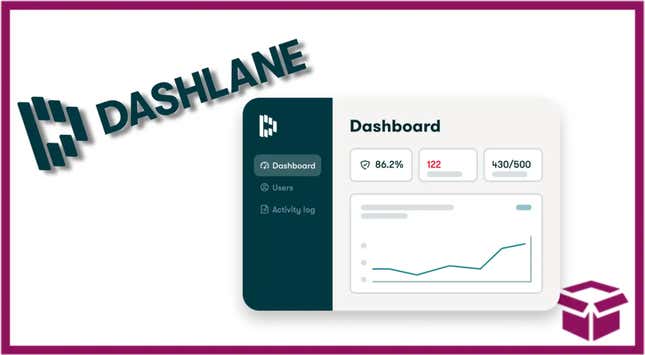 Save 50% On New Dashlane Premium Plans This Memorial Day
Cybersecurity is serious business. Take it seriously with Dashlane, a powerhouse tool that keeps your passwords safe while offering a variety of features designed to help protect and simplify everything you do online. It doesn't matter if you're looking to feel safer online or if you just need premium security features for your business. Dashlane can make life easier in a snap, all just in time for Memorial Day.
50% Off Premium Plan | Dashlane | Promo Code: MEMDAY23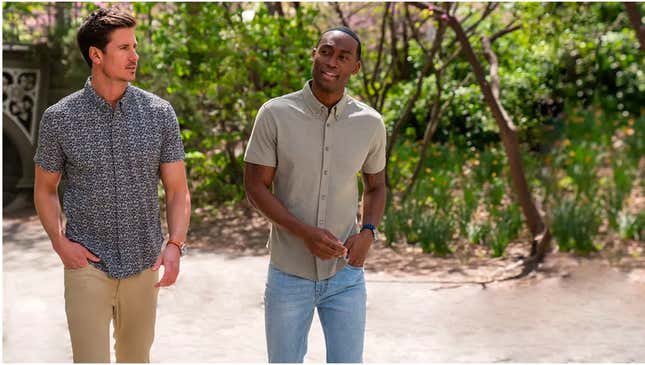 Memorial Day Sale: Take 60% Off Sitewide at Jachs NY
Summer is upon us. Do your favorite summer outfits still hold up? Or do they need re-examining? Maybe you want to pack an extra pair of shorts for vacation—because, as the Beach Boys say, god only knows what you'll get up to. Luckily, until June 1 you can take 60% off sitewide at Jachs NY for some sweet, sweet summer buys.
Memorial Day Sale | 60% Off Sitewide | Jachs NY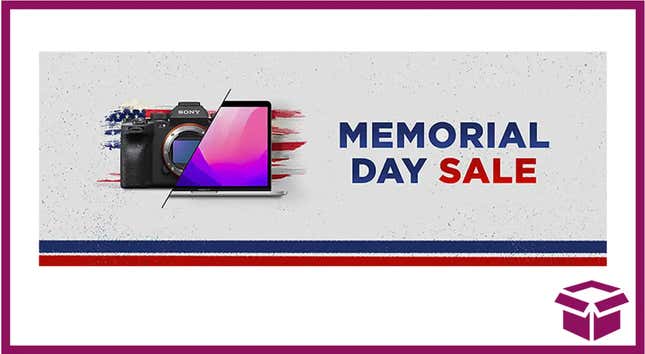 Stock up on Your Favorite Brand Name Electronics With Adorama's Memorial Day Sale
Do you harbor dreams of starting a podcast? Improving your photography skills? Or at least upgrading those old headphones? Now for Memorial Day, you can stock up on all the electronics on your wishlist with this holiday sale from Adorama. The site has great prices across categories like cameras, audio/visual equipment, drones, and musical instruments. And with brands like GoPro, Sony, Sennheiser, Bose, and Nikon, you'll be picking from the industry's best.
Adorama Memorial Day Sale | Up to 94 percent off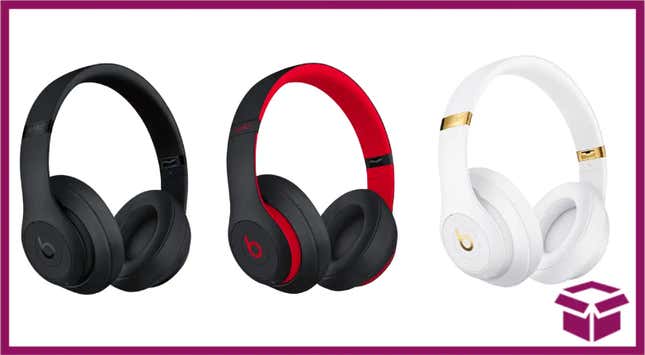 Memorial Day Sale: Grab a Pair of Beats Studio3 Wireless Headphones for 52% Off at Amazon
The quest for a reliable pair of over-the-ear wireless headphones with good noise cancellation is a never-ending one. Either the cans you have in mind don't have all the features you want, their noise cancellation ability isn't great, or they're too expensive. Well, it looks like your search may have just ended. Meet the Beats Studio3 Wireless Headphones, now 52% off at Amazon. This top deal offers some seriously sweet savings on a pair of really great headphones.
Beats Studio3 Wireless Headphones | $169 | Amazon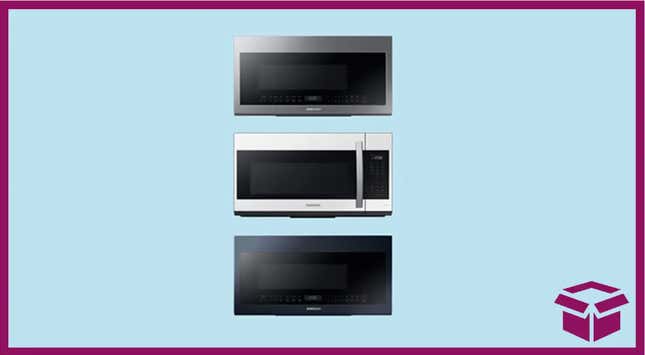 Save Up to $200 on Over-the-Range Microwaves During Samsung's Memorial Day Sale
Kitchen upgrades are on the menu during Samsung's Memorial Day sale, starting with over-the-range microwaves for up to $200 off, now through June 7. Sizes range from 1.1 to 2.1 cubic feet, with multiple colors and models all marked down during this event.
Over-the-range microwaves | up to $200 off | Samsung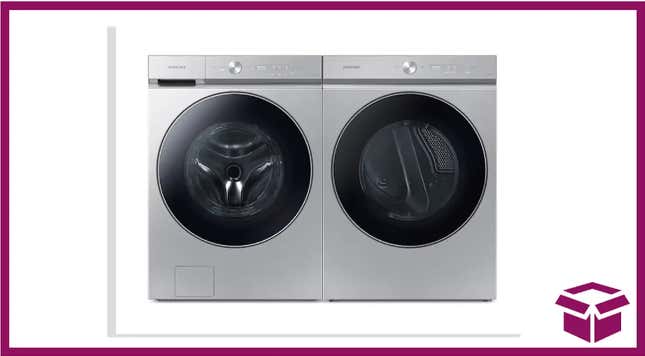 Save $1300 on AI-Powered Washer and Dryer Set From Samsung
For some of us, laundry is the worst chore of the week and we are over it. But imagine if your washer and dryer used AI to make the process faster and easier. For a limited time, Samsung is offering $1300 off a washer-dryer set that does just this, automatically picking the best settings for your clothes and learning your preferences over time. The Bespoke Ultra Capacity AI Front Load Washer and Electric Dryer offers the industry's largest capacity washer in its class and can complete a full load of clothes in under an hour. And now, the set's available for just $2098 after that $1300 discount (they're also offering a deal of $174.83 per month for 12 months at 0% APR).
Bespoke Ultra Capacity AI Front Load Washer and Electric Dryer | $1300 off | Samsung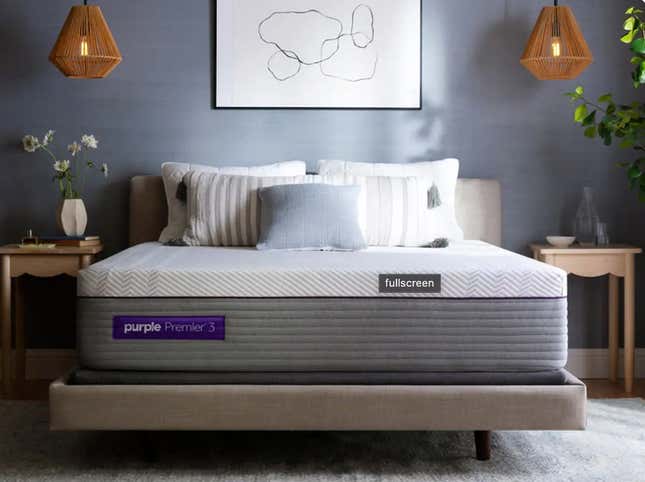 Mattress Firm's Annual Memorial Day Weekend Mattress Sale Returns With Steep Discounts
Memorial Day Weekend is right around the corner. And you know what that means? Besides honoring our servicemembers past and present, it means sales on all kinds of things, including Mattress Firm's Annual Memorial Day Sale. Starting Memorial Day and lasting over the next two weeks, you can catch big savings on some of the top mattress bands – think Serta, Tempur-Pedic, Sealy, Sleepy's, and Purple – and much-needed accessories like sheets, pillows, mattress protectors and other bedding items.
Mattress Firm's Memorial Day Weekend Sale| Mattress Firm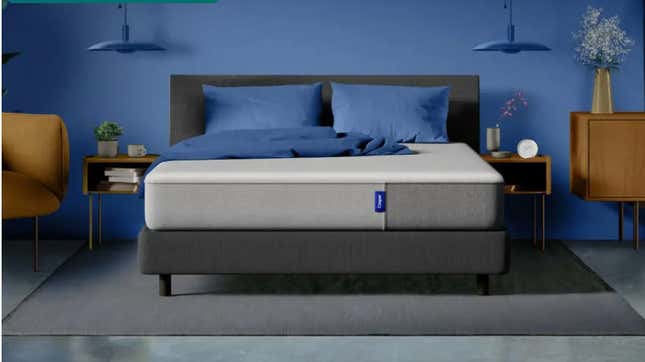 Casper's Memorial Day Sale Is Here With 20% Off Nearly Everything
Memorial Day Weekend is here early, which means sales on all kinds of things, including mattresses, pillows, sheets and more. And now through the holiday weekend, you can save 20% off all mattresses, pillows, and sheets – and 10% off everything else, at Casper.
Casper's Memorial Day Sale | 20% off all mattresses, pillows, and sheets |10 % off everything else| Casper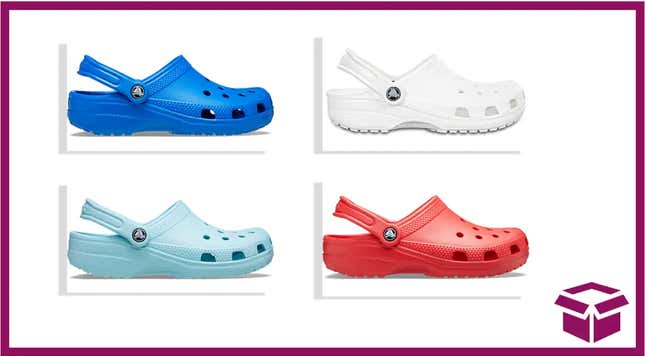 Crocs Is Offering Up to 50 Percent off Select Styles for Memorial Day
There's never a bad time to invest in a pair (or three) of Crocs. But this Memorial Day, America's favorite irreverent footwear brand is offering a great sale — up to 50 percent off select styles, plus an extra 20 percent off any discounted item. Check out shoes for the whole family and use promo code MEMDAY20 to lock in the extra savings for a limited time only.
Select Crocs styles | Up to 50 percent off, plus an extra 20 percent off discounted items | Crocs | Promo code MEMDAY20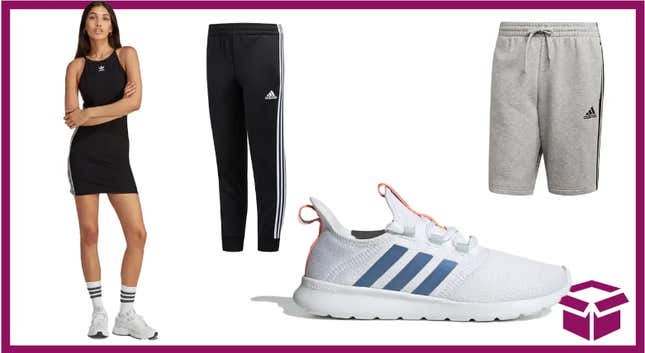 Take 55% Off Your Adidas Haul This Memorial Day Weekend
Summer is officially here, and that means it's time for a wardrobe refresh. What better place to do it than Adidas? The brand is home to a wide variety of different T-shirts, shorts, track jackets, pants, shoes, and everything you need to hit the ground running as the weather heats up. And right now, thanks to a sale on select Adidas items, you can save up to 55% on your purchase with promo code SAVINGS. Choose from performance tees, comfy shorts, dresses, and everything in between to make sure your look is as fire as the literal weather feels.
55% Off Select Items | Adidas | Promo Code SAVINGS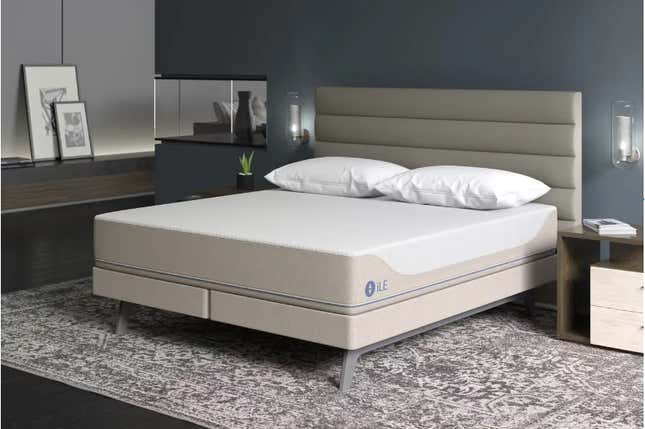 Sleep Number's Memorial Day Weekend Sale Is Here, With Massive Savings on Everything
Now through the holiday weekend, you can save up to 50% on smart mattresses, BOGO 50% off with pillows, 20% off select bedding and much more at SleepNumber! You can get a Sleep Number Queen-sized, Sleep Number 360 iLE Smart Bed, which features adjustable comfort and firmness on each side of the bed, breathable fabric that conforms and offers supports as you move and a smart device that allows you control comfort levels on each side for $2,750, instead of its normal price of $5,500. And you might as well pair that with their True Temp Sheet Set for $168 – when they're normally $210. The True Temp Sheet Set features Sleep Number's 37.5 Technology that absorbs excess heat and then releases it to warm you. Don't forget pillows, too! You can get 50% off BOGO on Sleep Number's TrueTemp and PLUSHCOMFORT pillows and BOGO free on COMFORTFIT pillows.
Sleep Number's Memorial Day Sale | Up to 50% off Smart Mattresses| 50% off Pillows | 20% off Select Bedding | Sleep Number