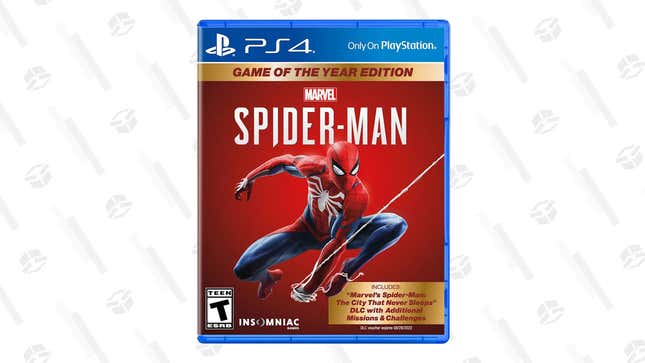 Marvel's Spider-Man: Game of the Year Edition | $20 | Amazon
Now that the dust has settled, Marvel's Spider-Man might just be one of the best PlayStation 4 exclusives of this past generation. The web-slinging open world game is right up there with hits like Horizon Zero Dawn and God of War. Thankfully, it looks like Insomniac isn't done with the series either. Spider-Man: Miles Morales built on the strengths of the original with a slimmer game that was just as fun. If you've yet to play the original, you can get Marvel's Spider-Man, plus its three bonus chapters of DLC, all for $20 from Amazon. It's a small price to pay for that rare game that makes you feel like Spider-Man.
This story was originally published in 2019 and updated by Giovanni Colantonio with new information on 03/01/2021.
---