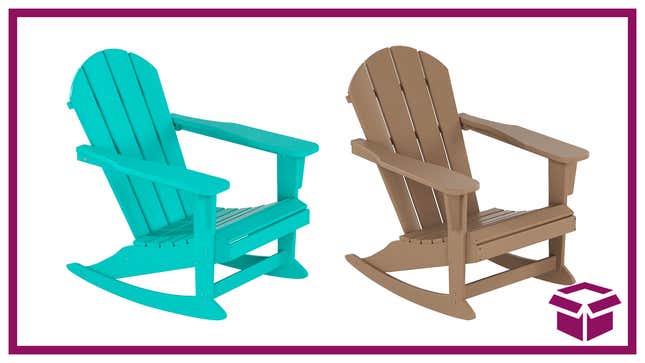 Lately we've been keeping an eye on outdoorsy stuff—no matter how gloomy the weather has been. Soon enough, you'll be able to pour a tall lemonade and sit on the porch, enjoying the warm air. These Adirondack rocking chairs are the lowest price they've been in months—and they're delightfully sturdy.
Snacktaku Drinks Pepsi's Time-Jumping 1893 Cola Flavors
WestinTrends Malibu Rocking Adirondack Chair | $150 | 21% Off | Amazon
Weatherproof even in the coastal winds and snow, these high-density poly-lumber chairs give you a little more lumbar support than the standard Adirondack chair. Plus, they rock! They're rocking chairs! Classic! If these chairs don't "rock" in your opinion, check out this dad-friendly lounge chair.
This story was originally published by Erin O'Brien on 03/28/2023 and updated with new information on 06/02/2023 and on 06/08/2023.