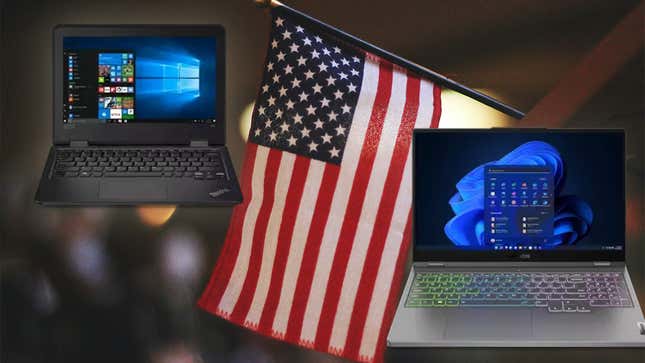 President's Day Doorbuster Deals | Lenovo
ThinkPad 11e Gen 5 | 81% off | Lenovo | Promo Code THINKEDUSAVINGS
Legion 5i Gen 7 | $29 off | Lenovo
The next big sales weekend of the year is approaching and Lenovo has already busted open its doors with some major discounts. Look at the ThinkPad 11e Gen 5. This 11.6" laptop is ultra-durable with ports that are reinforced with rubber bumpers. Its keyboard is water-resistant and the rig is built to withstand drops from roughly the height of a desk—great for students. It's packing 8GB of memory with 128GB of storage and is powered by the Intel Celeron N4120 processor. This laptop is a whopping 81% off with the promo code THINKEDUSAVINGS. Another standout deal is the Legion 5i Gen 7. This gaming laptop uses an Nvidia GeForce RTX 3060 with a 15" screen. It's 29% off and comes with three free months of Xbox Game Pass including EA Play—granting you access to over 100 awesome and fun games.