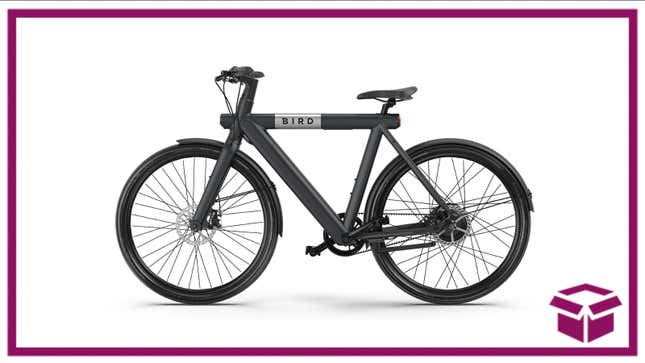 Looking for a fun and easy way to get around this fall, but don't want to splurge on a car? You're in luck! BirdBike does it all—with the best features of a mountain bike, commuter bike, and electric bike all into one, and it's on sale now! You can grab one right now from StackSocial for a whopping 59% off, which makes it just $930. It's powered by electricity when you need it. By pressing the throttle on the handlebar, you can get a boost of speed up an incline or simply when your legs won't take you any further, dang it.
BirdBike eBike | $930 | StackSocial
This A-frame eBike has a 50-mile range and 20 mph max speed to make your commute a little speedier. And the BirdBike charges like a dream—its battery is removable for recharging too. StackSocial's deal on the BirdBike is ending in a couple of days, so don't miss your shot on cutting time on your commute.
 
This story was originally published by Erin O'Brien on 01/16/2023 and updated with new information on 02/08/2023, 02/27/2023, and 06/30/2023, and updated by Brittany Vincent on 04/16/2023 and by William Helms on 7/14/23 and by Riley Blackwell on 8/10/23 and by Brittany Vincent on 8/29/23.