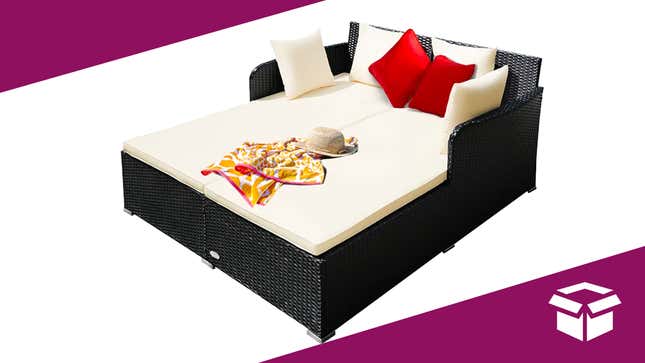 We're pretty set on normal patio chairs—your Adirondack chairs, your pool float lounger. Heck, we've even given you outdoor lighting suggestions for ambiance. Now, we present you this 47% off daybed lounger, the centerpiece of your patio setup. Big enough for two—or one if you're sprawling out—with four included cushions for maximum comfort.
Snacktaku Drinks Pepsi's Time-Jumping 1893 Cola Flavors
Naomie 52'' Wide Outdoor Patio Daybed with Cushions | $315 | 47% Off | Wayfair
Some nice-to-know facts: the wicker and fabric construction is water resistant, UV fade resistant, and mildew resistant. The cushions bounce back easily after sitting for a while too. All of that means it'll last you through the season and into next year. If you're down to make a small investment to finish the patio, well, here's your chance.
This deal was originally written by Erin O'Brien on 05/09/2023 and updated with new information on 06/08/2023 and by Blake McCourt on 05/15/2023.