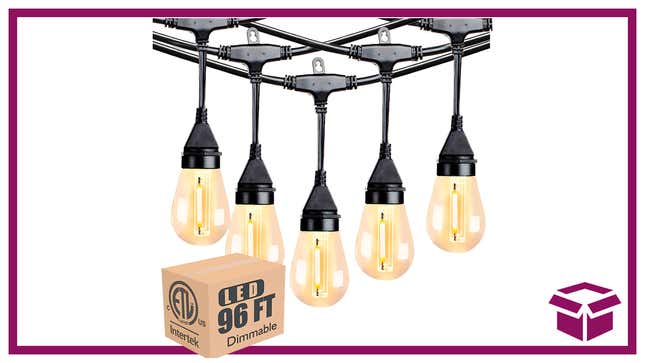 String lights give your yard (or patio, or restaurant?) a je ne sais quoi ambiance that drives people to chill. Let their hair down. Instagram the place. Talk candidly about life. These hanging lights are Amazon's bestseller in outdoor lights—and for good reason! 96' LED bulbs that you can dim for maximum atmosphere. Right now, they're the lowest price we've seen.
Lightdot 96' (2x48FT) Outdoor String Lights | $43 | 15% Off | Amazon
These seriously durable lights are commercial grade—shatterproof, weatherproof, and wired with copper covered in PVC. The wires are insulated to protect the strand from the elements. Looking to illuminate the yard before the summer? Check out our recommendations for outdoor solar lights too.