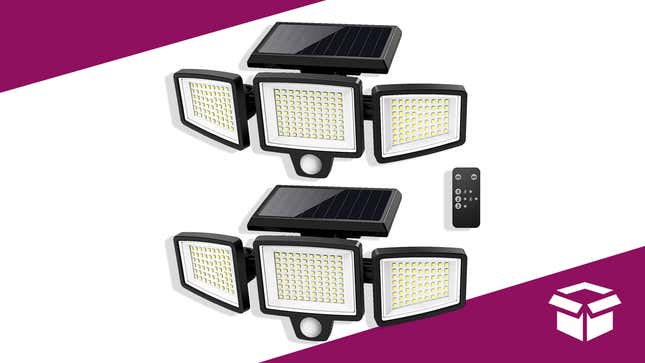 Keep your driveway or backyard lit up with a set of outdoor solar lights. This two-pack features outdoor lights built with three adjustable heads each to provide wide-angle lighting of up to 270°. They are motion sensitive making them great as a security option. Choose between three modes with the included remote. Strong light sensor mode and dim light sensor mode each go on with motion, just at different brightness levels. Strong long light mode allows for an always-on option—excellent for lighting a courtyard or swimming pool.
Snacktaku Drinks Pepsi's Time-Jumping 1893 Cola Flavors
Solar Lights for Outside | $32 | Amazon
If you're looking for the best solar lights on sale, you're in luck. Amazon has this set on sale for 50% off, and clip the coupon for another 20% off. It usually hits this low once a month so right now is the best time to pick it up.
Originally written by Joe Tilleli on 3/31/23 and updated with new information by Miranda Martin on 4/4/23 and 5/26/23.