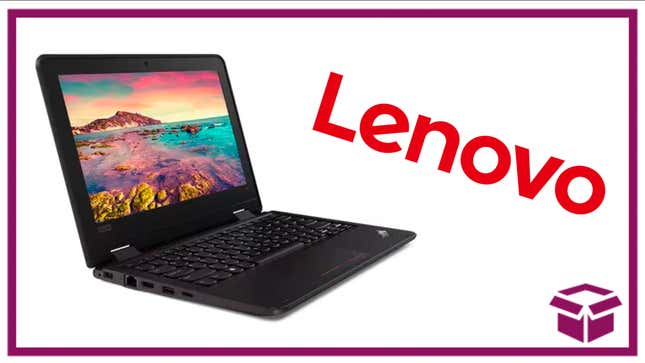 School is right around the corner, and that means stocking up on everything you and your family need to get back to learning. You'll probably need a computer, especially since the internet basically rules every facet of our lives now. Pick up a new everyday laptop with Lenovo's sale on the 11-inch ThinkPad Yoga 11e Gen 5. It's 75% off right now, which reduces it from $930 to a rather insane $229 when you use coupon code THINKEDUSAVINGS. It's affordable enough to grab a few units for everyone who needs a school computer, or if you need something for that daily commute. 
ThinkPad Yoga 11e Gen 5 | $229 | Lenovo | Couopn Code: THINKEDUSAVINGS
This tough laptop is rugged and sturdy with hinges and rubber bumpers to protect it. It also bends over backwards with a 360-degree hinge so you can use it as a tablet with its multi-touch HD display. Or just use it in laptop form to handle all the tasks the day throws at you. Whatever you choose to do with it, you can rest assured it can keep up. But hurry, because this sale won't last long, especially not at this price. Make it a great school year and snap one up for yourself!