Lip balm is the unsung hero of the lip treatment world. Relegated to the bowels of an overstuffed purse or at the bottom of a duffle bag, lip balm never disappoints when it's needed or complains when sand gets in it (how does sand get in it?). Some balms offer soothing relief when your lips feel like they're about to flake off, others give a professional wash of color without needing a mirror.

Lip balm is your best friend in middle school that you don't realize you're in love with until you're in your thirties, and it turns out their in love with you too. Don't leave home without at least one of these lip balms on you.
First up, Jillian's picks:
Burt's Bees Tinted Lip Balm is like the Golden Retriever of lip balms: reliable, playful, albeit a little vanilla, but always there to add a little something extra to your day. You can swipe this stuff on without a mirror because the pigment doesn't clump or pool, even if your lips look like the Salt Flats. The peppermint oil usually found in Burt's Bees lip balm (which led to my previously mentioned meltdown in the girls' locker room) is replaced with Shea butter, creating a formulation that moisturizes without feeling sticky or oily.
It's also one of your favorites.
G/O Media may get a commission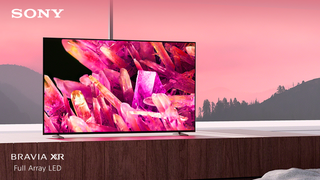 $400 off
Sony 55 Inch 4K Ultra HD TV X90K Series
---
Fresh's Sugar Lip Treatment is a mainstay in my repertoire. I have three shades, thought I usually stick to the Berry color, as it packs the most punch of color while still keeping my lips soft. It also weirdly tastes very good. The best part of this balm, besides the shade range, is the fact that all of them have an SPF 15 built in (WEAR SUNSCREEN, DUMMIES).
It's also one of your favorites.
---
This Lip Enhancer from Kiko Milano is similar to the Dior Addict Lip Glow, except 1/3 the price. It also tastes and smells like vanilla cake. One quick swipe and this stuff delivers moisture and a sweep of soft pink that reacts to the pH level of your lips, or so they say about all of these color-changing/enhancing lip products on the market these days. It really is a YLBB (your lips but better) kind of balm that is the easy to apply and feel good about.
---
Back when I was a college kid and working for American Apparel (yeah, yeah I know), we had this stuff by the boatload. Rosebud Salve is known for their iconic tin, but I cannot stand dipping my fingers into any balm and slathering it on my lips, so I stock up on the tubes when I can. While it may look pink, it's sheer with basically no color payoff, so you can put it anywhere that you need a little something like cuticles, elbows, and obviously lips.
It's also one of your favorites.
---
Shane here...
Along with making my favorite cologne, some of my favorite pomade, and some of our favorite candles, Firsthand makes my new favorite lip balm. All the ingredients that matter, and nothing else, are present and accounted for and well-balanced.
---
Burt's Bees managed to be your favorite lip balm, one of Jillian's picks, and one of mine, so they must be doing something right. I'm partial to the Kokum Butter-packing Ultra Conditioning tube.

---
Whatever man, I like EOS, and so do you! Oh hey there's a weird "crystal" version of this I need to try.

---
There's something to be said for doing one thing and doing it extremely well. Lucky Bastard Co. makes nothing but one very good lip balm (and a couple candles). Hand crafted in small batches in California, organic, and packed with all the ingredients you want, from shea butter to avocado oil to vitamin e. It even has a natural SPF, and the oval form factor is vastly preferable to the traditional lip balm cylinder.
---