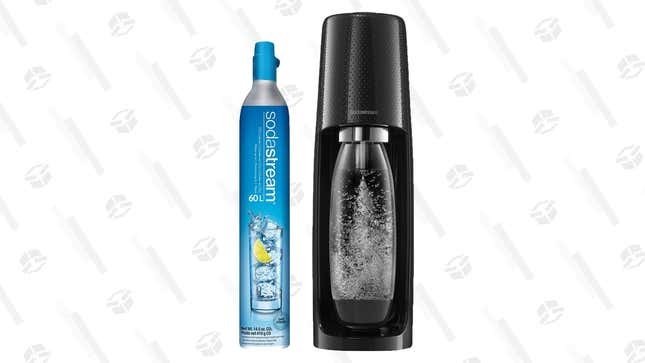 SodaStream Fizzi Water Maker | $50 | Amazon
If you want carbonated water at the press of a button, the SodaStream will do just that for you. It comes with a SodaStream bottle alongside a CO2 cartridge that can fill up to 50 liters of water, alongside a one-touch system that gives you carbonated water in an instant.
From mocktails to flavored carbonated drinks for the afternoons where you'd like to read a book or just play Animal Crossing, it's an ideal machine that's compact enough to be placed almost anywhere in your home.
---