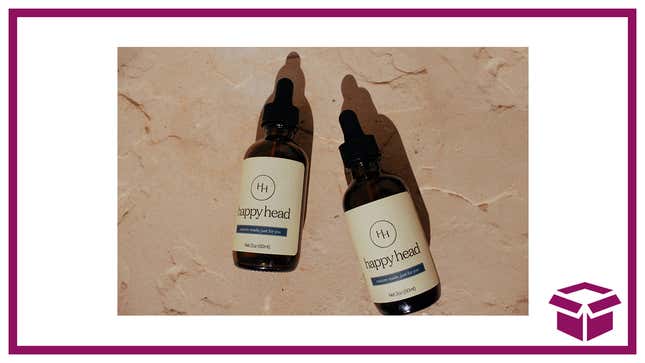 For women who experience hair loss, frustration does not even begin to cover it and can often lead to a lull in self-confidence. With Happy Head, you can save 50% off your first order with code INV50 and turn it around with their specialized hair growth products. Their line includes products from shampoos to serums, and their new product, SuperCapsule, is all designed to help those struggling with thinning and additional growth with finasteride and minoxidil.
Hair Growth | 50% Off | Happy Head | Promo Code [INV50] 
This offer at Happy Head is great for those looking to start after noticing hair thinning and it even works with gray hair so you can look your best for years to come! Happy Head also enjoys a 4.9/5 star rating on TrustPilot and the customization options from their board certified dermatologists ensure you get the best results for your situation.
Originally written by Riley Blackwell on 5/15/23 and updated with new information by Miranda Martin on 6/8/23.