I have a silver statue that has a sticky price tag stuck to it — how can I get rid of the sticky glue? I tried silver polish. Soapy water worked somewhat. Do you have any other ideas?

---
As someone who is forever trying to crack the code of TJ Maxx price sticker removal, I really, deeply feel you on this one.

Two products you'll hear about over and over again for this sort of job are Goo Gone and Goof Off, which are designed to remove stickers (among other things) from hard surfaces. And they're very good products! However — and you should be reading that as a big ole honking HOWEVER because this is really important — neither are safe to use on all hard surfaces. In fact, I won't allow either in my home after the second time I ruined a brand new plastic item using Goo Gone to remove a price tag. (Now, that's not entirely fair of me, since the second time at least it was fully my fault, in the fool me once etc. etc. etc. sense of things, but it ticked me off so badly that, yeah, I don't fool with either product anymore out of pettiness and spite.) In my own life, I tend to use WD-40 for my sticky situations. It's especially effective when paired with a Dobie Pad, which is a non-scratch scrub sponge that can scour without causing the kind of damage that other scrub sponges can.
Another option is to use a scraper tool, like the Scotty Peeler or the Eunion Multipurpose Stiff Scraper (the latter also doubles as a can and bottle opener). The drawback to scraper tools is that they can scratch the surface of whatever you're attempting to de-sticker.

G/O Media may get a commission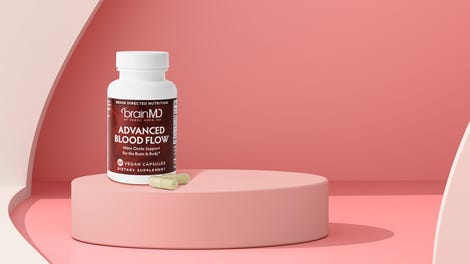 There's also this pretty simple method: Turn a hair dryer on the sticker for 30 seconds. Now, there's a heads up that comes with this one too and it is that you want to be aware of what type of surface you're attempting to remove the sticker from, and consider whether it can handle a blast of hot air. Most things will be fine, but since the LW specifically asked about a metal object, it's worth pointing out that the hair dryer could heat it up enough that you'd want to let it cool before you handle it, lest you burn yourself.
Slightly to the left of this question is the matter of removing labels from jars and suchlike. A thing that's really worked for me is a turn on the method detailed in this post, which suggests soaking labels off of jars using diluted washing soda. I've had success using baking soda instead of washing soda, and the labels really do float right off after only about 5-10 minutes of soaking.
The thing is, though, is that there are a lot of ways to remove stickers from various hard surfaces, so if you've got a product or method you didn't see mentioned here, please feel free to drop it in the comments so your fellow readers may benefit from your wisdom and experience.
---