This past January, my wife and I went on our long-delayed honeymoon to Kauai, Hawaii, and all we paid for the flights was $44.80 for taxes and TSA fees. Here's how we did it.

---
Update - August 2018: Chase is dropping Korean Air as a transfer partner, rendering most of the specific details below moot. That being said, there are other good options for Chase cardholders looking to get to Hawaii.

Singapore Airlines KrisFlyer miles (still a transfer partner) can now be used to book flights on Alaska airlines, and roundtrip flights to Hawaii can be had for as little as 24,000 points. Unfortunately, this will only work from the west coast. For everyone else in the U.S., you can transfer points to AirFrance for Delta bookings, just like Korean Air, though you'll spend 30,000 points roundtrip instead of 25,000. And finally, Southwest Airlines will be launching flights to Hawaii later this year or early next, and you can transfer points directly to the airline, though its revenue-based program means that redemption rates will be dependent on the cash price of the ticket you're booking.
---
A few months ago, my then-fiancé and I were planning out our honeymoon, and I signed up a Chase Sapphire Preferred credit card (on the advice of my boss, Shane), knowing that its 50,000 mile sign-up point bonus could help put a dent in what was sure to be an expensive Hawaii flight. What I didn't know was that with a few loopholes, it would pay for the whole damn thing.

G/O Media may get a commission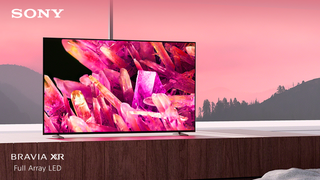 $400 off
Sony 55 Inch 4K Ultra HD TV X90K Series
First, a quick note about that sign-up bonus. You'll only get it if you spend $4,000 in the first three months of opening the card. Lucky us, we had wedding expenses popping up left and right, so it wasn't a difficult threshold to clear, but make sure you'll be able to hit it before you sign up.
Once the wedding was behind us, I turned my attention back to the honeymoon, which wouldn't occur until the following year due to scheduling issues. Plenty of US domestic airlines would sell me one ticket for about 45,000 points roundtrip, meaning we'd have pay cash for the other. Considering that I had just received 50,000 points for "free," that seemed perfectly reasonable, until Shane sent me this post on Frugal Travel Guy that opened my eyes to a little-known loophole.
The secret to getting to Hawaii with points (and yes, this trick is pretty specific to flying from the US mainland to Hawaii) is to fly on Delta, but to reserve the flight through Korean airlines. Both airlines are part of the SkyTeam Alliance, meaning you can book flights on one airline via the other, but the point requirements for doing so can vary significantly. In my case, Korean Air would put us on that same 45,000 point Delta flight for just 25,000 points, meaning that Chase Sapphire bonus would cover both of our tickets!
The reason this works is that Korean Airlines considers Hawaii (as well as the US Virgin Islands) to be part of its "United States" flight zone, meaning that a flight form Austin to Lihue costs the same number of points as a jaunt from Austin to Dallas. In fact, as far as I can tell, this is the only airline in existence that doesn't put Hawaii in its own special zone.
The catch (there's always a catch) is that you'll have to muddle through a byzantine process to actually book the flight. It's not particularly difficult or intimidating, it's just tedious, so I'll save you the trouble of researching and lay out all the steps here:
Search Delta.com for your itinerary and date, and find a flight with a maximum of one layover each way with economy reward seats available.
Create a free Korean Air SKYPASS account for yourself and the person you're traveling with, and write down the account numbers. Korean Air won't book two unrelated people on the same reservation, and Chase won't let you transfer points to more than one extra user, so you're basically limited to a single family member or spouse here, unfortunately.
Call Korean Air at 1(800) 438-5000, tell the representative you want to book a rewards flight on Delta, and provide the itinerary and flight numbers you found in step 1.
Assuming they find the flight, they'll place your seats on hold for a few days, giving you time to get your points in order. Be sure to write down your reservation number.
Log in to your Chase Sapphire account, and transfer the appropriate number of points (it should be 25,000) to each Korean Air SKYPASS account. Once you move these points, they're stuck in your Korean Air account forever, so double and triple check your flight information before proceeding. Also, do not put them all in a single account, unless you're traveling solo.
Fill out this form, scan the photo IDs of each traveler, and then email everything to engskypass@koreanair.com.
Call 1(800) 438-5000 again, and tell them you've submitted the documents. They'll pull them up in their email system, and most likely tell you they need to be verified.
Call back the next day (yes, if you want anything to get done in a timely manner, you have to call them), and make sure the documents have been verified. If they are, you should be able to confirm your booking, and provide a credit card number to pay your standard TSA taxes of roughly $11.20 per person, each way. At this point, they should send you a receipt with your ticket number, but I had to call back the next day to ask for it again. Once you have it though, you're done dealing with Korean Air!
Your receipt won't have a Delta confirmation number on it, so you'll need to call Delta and provide them with your ticket number to get one. Once you have that, you should be able to look up your flight information and select your seats here.
It took a few days and a few phone calls, but it's tough to complain with two roundtrip tickets to Kauai in my pocket.
Update 10/12/17 - Supposedly, you can do this process online now, but I just searched for a similar flight on the same dates that Delta offers 45,000 point redemption options (the cheapest rate available), and nothing came up, so your mileage may vary.
Again, this hack is pretty specific for flights to Hawaii from the United States, but similar loopholes are available for other routes as well. I recommend this post from The Points Guy to get you started, and then a heavy dose of Googling once you've identified where you want to go. Safe travels!
---