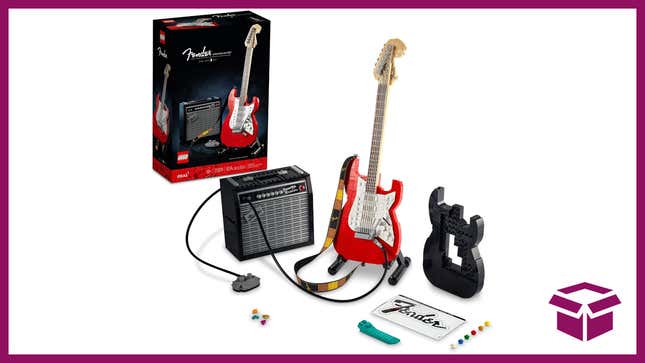 Father's Day is coming up, and there's not a dad out there that wouldn't love this LEGO Fender Stratocaster, and it's good for you too, because it's 20% off today. This LEGO set looks fantastic, and not only comes with everything you need to build the guitar, but also the amp, and a few accessories too.
LEGO Fender Stratocaster | $96
The LEGO Fender Stratocaster is a genuinely beautiful set, and whether it's actually for Father's Day, or just as a gift because you deserve it. Building the set is only part of the job with a set like this, because the finished build is so clean and good to look at, that it brings a constant sense of joy once it's all put together too.