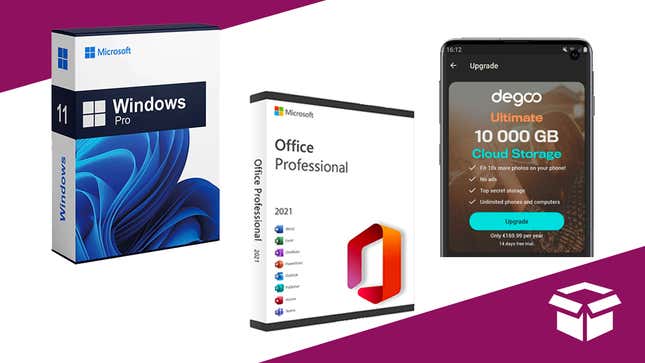 Okay, so this bundle is a mouthful, but let's break it down. For only $80, you get Windows 11 Pro, the ultra-powerful, brand-new Windows experience for PC users. You'll also get the Microsoft Office Pro 2021 bundle, which means your WFH experience just got easier. And Microsoft Office Pro is a lifetime license, so you won't have to pay any pesky recurring fees. Finally, you'll grab Degoo Premium's lifetime backup plan: 1TB of data with encryption to keep all your precious photos and stuff safe.
The Ultimate Microsoft Office Pro 2021 for Windows + Windows 11 Pro & Degoo Premium: Lifetime 1TB Backup Plan | $80 | 85% Off | StackSocial
To us, this sounds like a killer work setup. Microsoft Office, a compatible operating system, and one terabyte to make sure you don't lose any of the stuff you need for work. Altogether, this usually costs $537, but with this StackSocial deal, you'll grab the essentials for a cool $80.