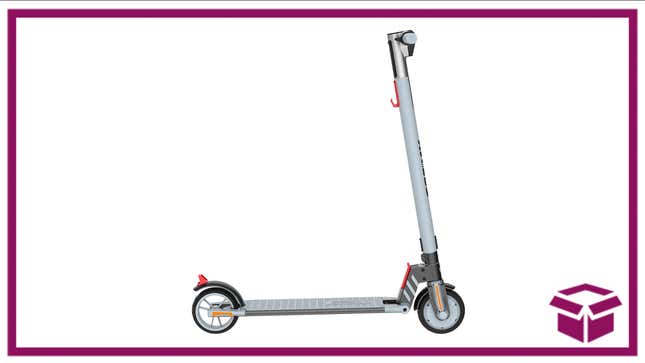 Remember Razor Scooters? Those were a blast, but we've graduated far beyond them. Now you can pick up an electric scooter like Bird or Lime offers and scoot all around your city. But those expenses can add up. So why not grab the GoTrax Vibe Commuting Electric Scooter and save some money on both gas and scooter rental fees? You can help save the environment, too. Right now, you can save 12% on the GoTrax Vibe at Best Buy, making it just $265. That's $35 off its normal price of $300. And for that kind of money, you can get around pretty quickly to most places nearby in a fast and efficient way. 
GoTrax Vibe Commuting Electric Scooter | $265 | Best Buy
Not only does the scooter come in several different fun colors, but it folds up for easy use and comes with a bright LED headlight and display so you can see where you're going at night. It's simple to put together, and has a 7 mile max operating range and 12 mile an hour max speed. It's a lot faster than walking if you live near pretty much everything you need to do, and it's tons cheaper than a car. If nothing else, it's fun to mess around with. But be fast, because they'll probably sell out quick at these prices...and these colors.