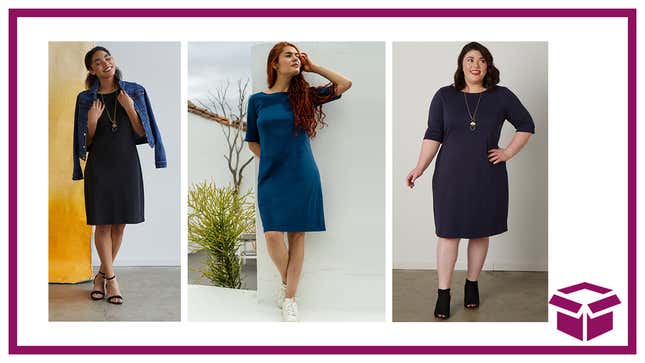 In a sea of fast fashion, finding timeless, ethically sourced clothing isn't always so easy. At Fair Indigo, wearing premium Pima cotton men's and women's clothing is such a breeze. With tees and leggings that last year after year, not months, Peruvian organic Pima cotton materials feel absolutely amazing with just the right amount of stretch. For clothing that supports the Earth and makes a difference for Peruvian families, mix and match any 2 or more tees for 10% off.
Premium Peruvian Cotton Shirts | Save 10% | Fair Indigo
Women's Organic Clothing
Simple essentials that feel comfortable, stylish, and anything but basic - don't miss Fair Indigo's options for women's organic clothing. From a gentle, beautiful scoop neck tee all the way to a polo dress, these timeless classics for women are set with beautiful colors and hold their shape for years to come—sustainable clothing, perfect for the office or a night out.
Organic Cotton Joggers
Choosing the perfect joggers the first time, not the 10th time, is always a great feeling. With a hint of spandex that prevents bagging at the knees and 97% organic Pima cotton, Fair Indigo organic cotton joggers check all the boxes for a chill day in with the family or a comfy night out. These joggers last crazy long because they house the best 0.05% cotton you can throw in your closet.
Organic Cotton V-Neck T-Shirts
A v-neck that doesn't reach all the way down your chest? Perfect! Fair Indigo makes organic cotton v-neck shirts that have a modern fit while being super soft. Walking around knowing what you're wearing is not just comfortable but sustainable makes every day better. These V-necks, like all Fair Indigo clothing, use super high-quality true colors that keep the wardrobe light to reduce indecision and get you on your day.
100% Organic Cotton Polo Shirt
When you're ready to switch it up with a new polo, the 100% organic Pima cotton interlock polo from Fair Indigo is pre-washed at the fabric stage, not at the garment stage, making pilling and shrinking a thing of the past. I hate when a polo I love does the thing where the collar flips after repeated washes, luckily with Fair Indigo, they've eliminated that frustration. Phew!
Originally written by Riley Blackwell on 8/18/23 and updated with new information by Miranda Martin on 9/7/23 and 9/18/23.