Do you have a soon-to-be college freshman in your life? Kids keep getting older and leaving the nest. If your sibling, child, friend, niece, or nephew is heading off to college in August and you want to get them a gift before they go, we're here to help.
Whether you want to get them a gift that they don't really need (but will love), or you want to get them a gift that they're going to use every semester of college, we've got you covered. Honestly, this doesn't have to be just for college freshman, any college student would be happy to get one of these gifts.
A portable speaker is great for students who want to listen to music in their own dorm room, but they can also take it to go if they want to chill outside with their friends, play a pickup game of their favorite sport, or take a trip to the beach or pool. It is waterproof, so it should be able to survive the craziness of dorm life.
G/O Media may get a commission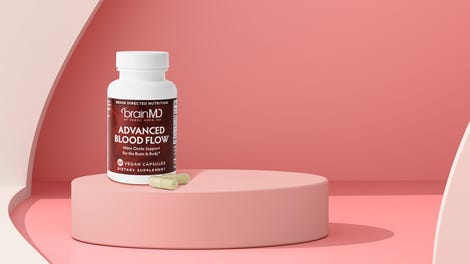 ---
It might seem kind of lame to get someone a laundry basket, but the college freshman in your life needs one. And if they're buying it last minute, they're going to settle for that crappy plastic one from the nearest big box store. If they have to lug their laundry across campus (or to the car to drive home and have their parents do it), they're going to want something with wheels and a handle, so this should make their lives way easier. Depending on the size of their dorm, you can buy three different sizes of baskets (slim, medium, pro plus). Each basket has a mesh top, so no clothing should fall out in transport from their dorm room to the laundry room and back.
---
To springboard off of the need of a laundry basket, that college freshman is also going to desperately need detergent. They are also not going to want to lug an entire thing of detergent around. Grab them some Tide pods to make doing laundry a breeze. This way they won't have to take an entire gallon of detergent to the laundry room; they can just grab a pod and toss it into their aforementioned hamper.
---
As you might remember from your time in college, dorm rooms can get disgustingly hot. The buildings are outdated, and the AC never seems to work. Nothing sucks more (or will more quickly test roommate dynamics) than finding out on move-in day how hot the dorm room is. Keep them cool all-year-long with a tower fan. No college freshman will have it in their budget to spend more than $20 on a fan, but they're going to need something that costs more than that if they want a fan powerful enough to actually do anything.
---
"Who's going to bring the mini-fridge?" We've all been there, wondering which roommate will get stuck with the task of buying and then transporting the mini fridge to the dorm. You can help alleviate the cost (and get them a nicer fridge) if you go with this RCA IGLOO Mini Refrigerator. This fridge even comes in some fun colors like purple, blue, red, and lime green, in case black and white mini fridges are too "boring."
---
Have you ever sat in the chair that comes at a dorm room desk? Sitting on concrete would honestly be more comfortable. Many hours will be spent sitting at that desk (hopefully) studying, so why not make it a little more comfortable for them with a seat cushion? College freshmen are too young to come home on winter break complaining about back pain.
---
Don't let that young freshman get a foot fungus from showering barefoot in their communal dorm bathroom. You can save their feet and get them a pair of shower sandals, that come with drainage holes for quick drying. While you're at it, they're also going to need a shower caddy that can get wet, so they can lug it back and forth from the shower to their room with ease.
---
Whether they're coming home every weekend or just traveling home for the holidays, college kids need a quality bag to pack all of their stuff in. A suitcase might take up too much of their already limited space, which is where a duffel bag comes in handy. This Herschel Supply Co. duffel comes with sturdy handles, a shoulder strap, and outer pockets for maximum storage.
---
No college kid needs Egyptian cotton bed sheets, but these will be comfortable on a budget. They're not going to wash them for an entire semester and will most likely drop pizza on their sheets every week. This set comes with a fitted sheet, a flat sheet, and one pillowcase - all that they really need. You can choose from 15 different colors, like grey, dark blue, black, gingham blue, lavender, and more.
---
Even if you're hesitant to turn a budding college student into an Amazon addict, the Echo Dot is a great way to set reminders, alarms, check the weather, and enjoy music through Amazon Music, SiriusXM, Pandora, or Spotify.
---
Dorm rooms don't come with a lot of space or storage, so college students need to get creative about where they put all of their belongings. To help them out, you can get them a some Sterilite Clip Boxes, which they can stash away in their closet or under their bed.
---
As you know, college kids can't exactly light candles in their dorms. Most people set off the fire alarm when they're just trying to make popcorn. Lighting an actual fire is too much of a risk. Without that added scent boost, dorm rooms can get real smelly, real fast. To help alleviate the stench of college, you can get them an essential oil diffuser. A diffuser not only helps make the room smell nice, depending on the essential oil used, it can also help the student de-stress.
---
Living in a dorm means there are going to be some sleepless nights that have nothing to do with staying up late to study. Not every roommate pair is on the same sleep schedule. If they have a roommate who is up with the sun, they will thank you for this sleep mask.
---
Closet space is abysmal in dorm rooms. There most likely won't be enough room for a shoe rack to go in the closet or by their door. The perfect solution to that is an over-the-door hanging shoe organizer. They can toss their shower shoes in there, as well as their regular sneakers and such.
Plus, if they have any leftover slots, they can be used to hold other random bits and bobs.
---
There is no true reason to have a dry erase board, especially when people can put memos in their phone or set up voice reminders on their Echo or Google devices. But in a college dorm, having a dry erase board on your door is almost a rite of passage. They can write silly messages to and from their friends with this simple little board.
---
Don't make that poor freshman walk all the way to the communal bathroom to get a full-length look at themselves. The last thing on their mind when packing will be "did I get a mirror?" But they'll regret it once they're actually settled in. You can keep that from happening by gifting them a nice over-the-door mirror that isn't too pricey, in case they mess it up during their freshman year.
---
Dorm Decor
You can help them get comfortable and feel at home in their dorm room with some decor. Rather than hanging up a bunch of posters, they can decorate with some slightly more elevated products like string lights, hanging photo displays, silver metal letters, and more.
---
Not every dorm room comes with a desk lamp, so do your favorite student the favor of getting them the TaoTronics LED Desk Lamp. It has a dimmer, so if they need to stay up late to study and their roommate needs to sleep, they can turn down the brightness. It also comes with a USB charging port, so they can charge while they're studying.
They even make a version with a Qi charging pad built into the base.
---
Now, if you are looking to get them something expensive that they want, and don't need, get them a Nintendo Switch. When they're not studying for exams of sitting through hour-long lectures, they can de-stress in their dorm room while playing Mario Kart. If their roommate is hogging the TV, they can play the exact same games in bed by taking the Switch off the dock. 
---