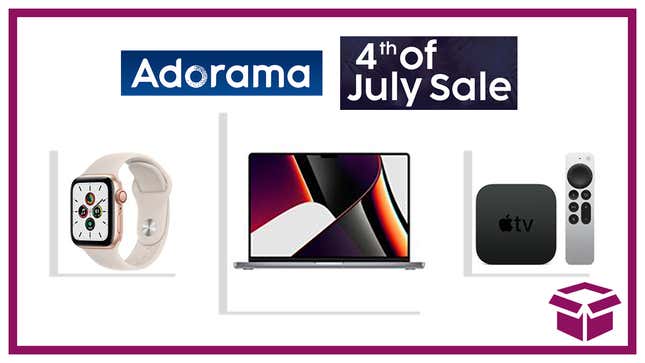 It's rare to see Apple products like laptops, tablets, and watches discounted anywhere — particularly when you're interested in brand-new items. That's why we're so stoked about this Fourth of July sale from Adorama, our favorite electronics retailer. They're slashing prices on a bunch of different Apple products (from Apple TVs to MacBook Pros to accessories), plus a ton of other technology to help you get creative this summer. We're talking about everything from e-bikes to Sonos home speakers to musical instruments to printers. Whatever's on your list, you should check out the sale now for a limited time — it ends July 4 at 11:59 p.m.
Adorama Fourth of July Sale | Up to 97 percent off
Adorama wants to equip creative people with the technology they need to turn their visions into reality. And they carry all the specialty equipment you need to pursue your passions, from gaming to A/V production to photography. The sale even includes binoculars and other optics gear for people looking to enhance their experience outdoors this summer. Take advantage of these deals and check out the sale now.