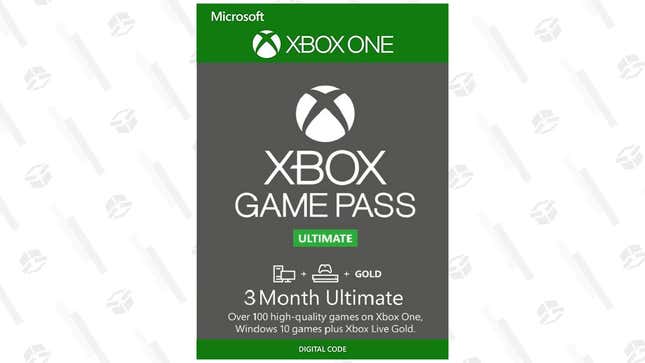 Xbox Game Pass Ultimate (3 Months) | $25 | Eneba | Promo code FORZ7ISHERE
Microsoft has announced that Forza Motorsport 7 is now on Game Pass. It was one of the few remaining titles under the Xbox Game Studios banner that wasn't, and probably because this highly popular sim-centric racer was still selling like hot cakes. There's an active community still populating the circuits with hundreds of powerful custom cars.
And in case you haven't heard it, Microsoft also bought Zenimax Studios, reportedly for an earth-shattering $7.5 billion in cold, hard cash. With the acquisition, Microsoft gets full control of everything under that banner, including Bethesda, id Software, Arkane, and more. Those studios are responsible for some of the most fun games this generation produced, including Doom, Wolfenstein, Fallout 4 (and 76 now, apparently, but I've personally given up), The Evil Within, and Dishonored. And while we haven't gotten a new single player Elder Scrolls game since the Xbox 360, we know Elder Scrolls 6 is on the way, and Bethesda is working on other exciting new IPs like Starfield.
The other leg of that news is that all the games from these studios, like any first party Microsoft studio, will be available day one on Xbox Game Pass. Game Pass Ultimate was already one of the hottest deals going in gaming before the news, and even without meaty discounts like 3 months for $25 at Eneba (with promo code FORZ7ISHERE), you'll enjoy all the benefits for one low price. That means you'll get online play, hundreds of first- and third-party games, exclusive discounts, in-game perks, and more, and that goes whether you're on Xbox One, PC, or the soon-to-arrive Xbox Series X.
This article was originally published by Quentyn Kennemer on 9/1/2020 and updated by Quentyn Kennemer with new information on 10/9/2020. 
---