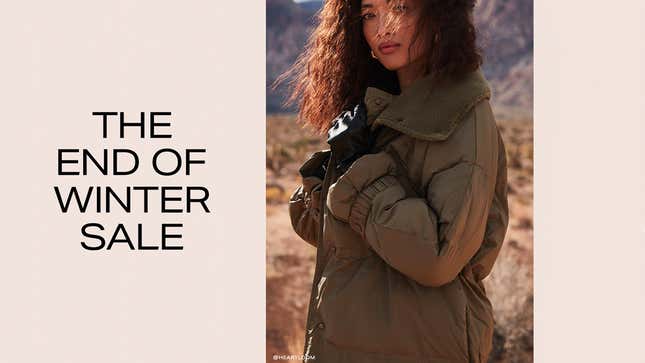 According to Revolve, it's almost the end of winter. Which my northeastern United States brain says: you've got to be kidding me. Thankfully, Revolve has a very loose definition of outerwear—and you can nab up to 50% off these jackets, coats, and miscellaneous layers. Like hello, yes, this ultra-cute sherpa coat is 40% off, clearly a winter staple. This darling colorblocked puffer and this It-Girl quilted jacket are each 30% off.
Outerwear Sale | Up to 50% Off | Revolve
But you'll also find this Reebok x Victoria Beckham sweatshirt, a sweater that would make Caroline Polachek blush, and blazers. Like so many blazers. It's a good sale—with huge chunks of change off each item—and thankfully, their definition of outerwear is all-encompassing, babe.