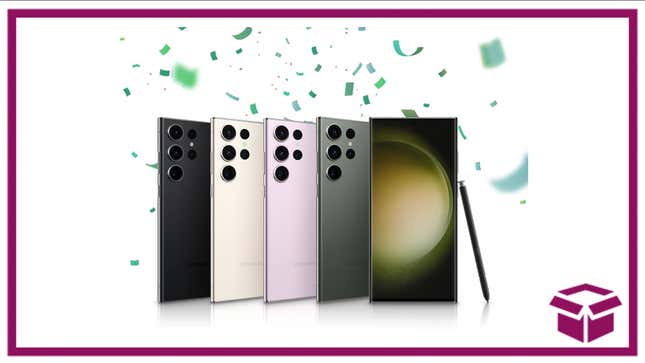 Trying to figure out what to buy Mom for Mother's Day? Why not help her upgrade her old phone? If she's still rocking that weird no-name brand from Walmart because it was the cheapest, get her together with a new Samsung phone, particularly the Galaxy S23 or Galaxy S23 Ultra, which you can snag right now with up to $750 in trade-in credit. Yeah, you'll have to help her out when it comes to handing over the old phone, but she'll be so happy with a new one (and you'll be saving big) that it'll all be worth it. 
Snacktaku Drinks Pepsi's Time-Jumping 1893 Cola Flavors
Samsung Galaxy S23 Series  | Up to $750 in Trade-in Credit | Samsung
You can get this deal on the S23 series in general, no matter which carrier your mom has (or yourself, if you want to grab this deal too). Plus, you can choose from four colors: Green, Phantom Black, Lavender, and Cream. And this is a phone that anyone would be glad to get. So if you want to take advantage of some serious savings and either get a new phone for Mom or (or yourself, your dad, a friend, etc.) you won't want to miss out on this deal. It's live through May 7, so you've still got plenty of time. Just don't dilly-dally. You wouldn't want to have to pay full price ($1,000+) for this thing.