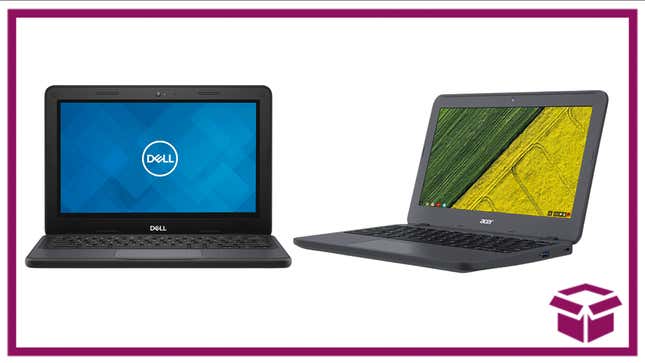 Looking for a new, cheap laptop that can take you from checking social media and email to working on a presentation on the go? All you need is less than $100 and a simple Chromebook and you can get a perfectly portable workstation or casual computer that should fit all your needs. Right now, you can choose from two refurbished options, available at StackSocial. The Dell Chromebook 5190 11-inch Touchscreen 1.1GHz 4GB RAM 16GB eMMC is just $80, down from $289, which is 72% off. Or you can pick up the Acer N7 C731 Chromebook 11-inch 1.6GHz, 4GB RAM 16GB eMMC, which is $57, down from its usual price of $289. That's a savings of 80%.
Snacktaku Drinks Pepsi's Time-Jumping 1893 Cola Flavors
Dell 5190 Chromebook (Refurbished)| $80 | StackSocial
Acer N7 C731 Chromebook (Refurbished)| $57 | StackSocial
Both computers are rated "B" in terms of their condition, which means they may come with light scuffing or scratches and dents on their body. But that's (literally) a small price to pay when you're getting a Chromebook for such a pittance. Now, it's worth noting that you won't be playing any games of note on these portable PCs, but they're good for getting the essentials done. And if you don't want to break the bank, you could do a lot worse. You can barely get a functional smartphone at these prices, so even if you don't have big plans for these bad boys, they're worth snapping up. And just toss a case on them if cosmetic impurities bug you.