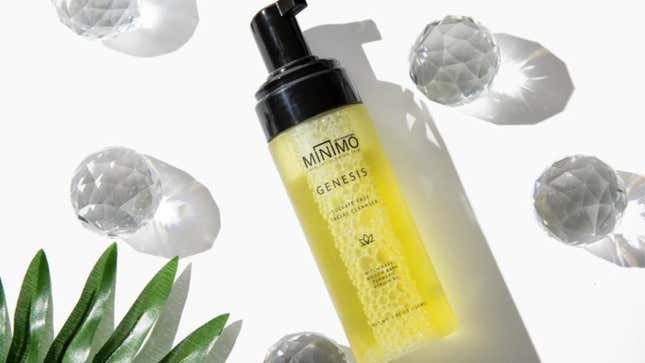 Looking for the next skincare product to elevate your routine? How about a new face wash? Minimo's Genesis Foaming Cleanser is packed with all the goodness your skin craves, which means it can help solve problems you might be dealing with. Enriched with apple cider vinegar and turmeric, it helps balance your skin's pH levels while gently cleansing, too. And who doesn't love a balanced life, right?

Minimo Genesis Foaming Cleanser | $16 | Amazon
And with soothing chamomile and antioxidant-rich green tea in the mix, this cleanser can help fight off those pesky free radicals, keeping your skin looking fresh and radiant all day long. You can try this lightweight foaming formula, which tackles dirt, makeup, and impurities without stripping your delicate skin for 20% off right now. But be quick, because this deal is only valid through May 30. If your skin needs a serious pick-me-up, some brightening, or overall TLC, Minimo has you covered. See for yourself!