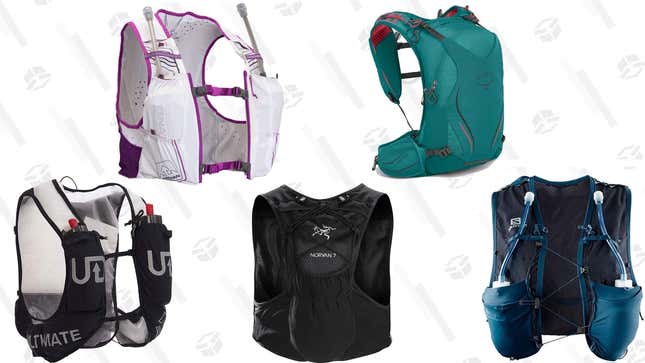 We know runners need to stay hydrated; we even chatted about it last week. But what do you do when a small handheld doesn't hold enough glorious water to last the duration of your run? Or what happens if you need to carry extra snacks?

Enter: hydration vests. Popular with trail runners, hydration vests are slim-fitting backpacks that hold reservoirs (1-2 liters in size) of water along with varying pockets to stash sundry items. The vests are also a matter of hotly-debated opinion, with most trail runners having one particular vest that they swear by, and nothing else.
As for us? We have a few favorites. Check 'em out below and let us know what you think!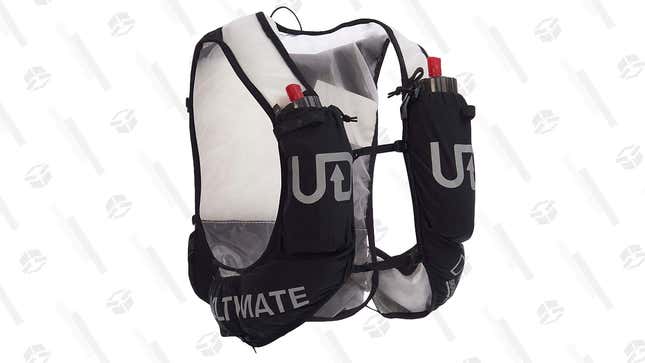 If you are looking for one pack to do it all, consider UD's Halo vest. Designed for runners who want fast-and-lightweight functionality, the Halo boasts a redesigned tightening system that is easy-to-use and minimizes excessive jostling. Two front pockets hold a 500-ml bottle each (included). There are no zippered pockets, but there are six stretchy pockets (great for cell phones) of varying sizes, scattered throughout the vest. Reservoir compatible.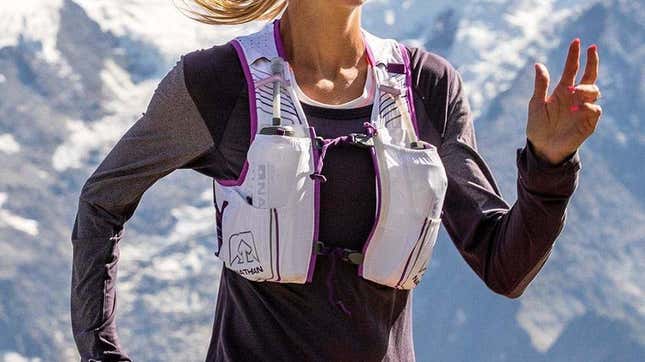 This women-specific race vest looks good and performs even better. Named after ultrarunner Stephanie Howe, the VaporHowe fits as snugly as a shirt to minimize friction and movement. Two front pockets hold two 12-ounce soft flasks with tubes (included) and a back panel fits a 1.5-liter reservoir (not included). Two smaller front pockets secure via Velcro, and a larger back zip pocket stashes away larger snacks and layers.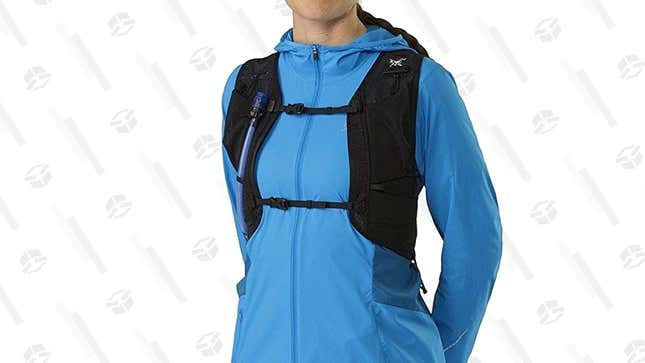 The unisex Norvan is one of the heavier running vests we tested but it is also one of the most fully featured, built for long-haul days. Four front mesh pockets and two hidden zippered pockets provide plenty of easy-access storage. The back houses a two-liter reservoir (included) along with two larger stretchy pockets. Bonus: the back panel even includes a weather-resistant storage bag for those times when Mother Nature takes a nasty turn.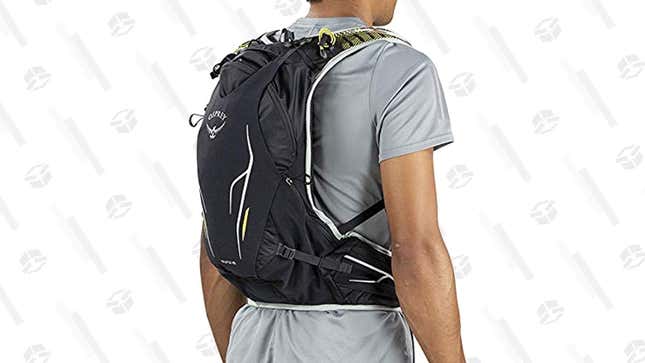 This men's-specific vest (the women's is the Dyna 15) is the burliest and largest of this group, but that is because it is built for those who prefer ridgelines and sky running to pace groups and even terrain. Two chest pockets (one with zip) and two waistbelt pockets (both with zip) offer plenty of space for snacks and gels while on the move. The back houses a 2.5-liter reservoir (included) along with a massive zippered pocket and secondary smaller zippered enclosure. A clipped stretchy pocket covers them both, providing quick storage for windshells or extra layers.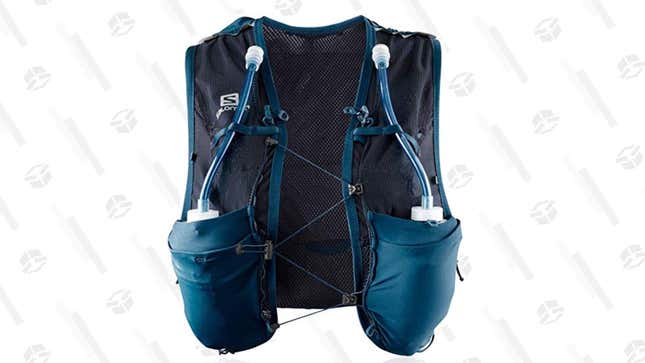 Salomon recently announced a women-specific line and this women-specific vest shows they know what they are doing when it comes to the ladies. Two-way stretch minimizes chest pressure and a unique design ensures the soft flasks sit below women's breasts (rather than on them) for added comfort. Two front pockets house 500ml flasks with straws (included). Stash pockets and a large zippered pocket on the back provide enough room for gear, although the zippers can be tricky to operate while running.

---