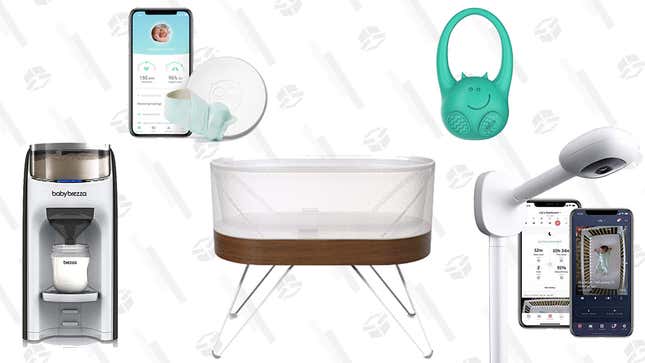 After having our son, I realized that a lot of the baby-focused tech we were using hadn't changed in hundreds of years. The same brands have been around forever, and the bestsellers stay the same year after year. So I started to look for newer products that solved recurring issues parents have (like sleep, which I feel like is the one thing every parent complains about). Here's a few of my favorite innovative products that have made new parent life a breeze.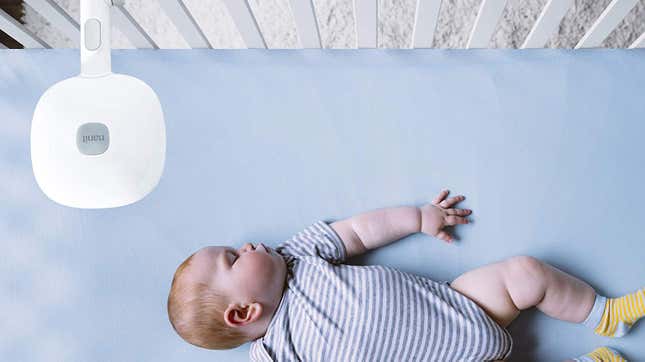 Initially, we had a regular, sound-only monitor, but once our son started standing up and moving around, we realized we needed video. All the Nanit's reviews are excellent, so we gave it a shot. It was life changing.

Sure, it's a baby monitor that hangs above the crib, so you get to see the full picture of where your kid is in the middle of the night, but it also tracks your baby's sleep! As someone who is obsessed with counting the number of hours our baby had slept to make sure he's getting enough rest, this feature made my days better. It also runs on Wi-Fi so if you have someone else babysitting, you can take a little peak with the app to make sure everything is OK. We have even taken it on trips, since it's so small and easy to set up.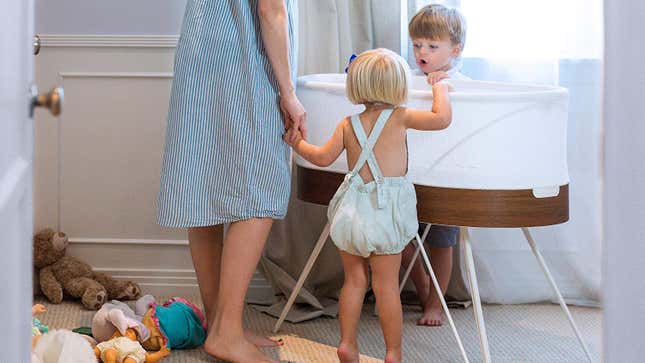 I've talked at length about how the Snoo saved my sanity back in the newborn days, and I still don't get tired of recommending this amazing product that could change the life of so many new parents. As my friend once described it, it's the perfect crossover between technology, parents real needs, and proven science that works.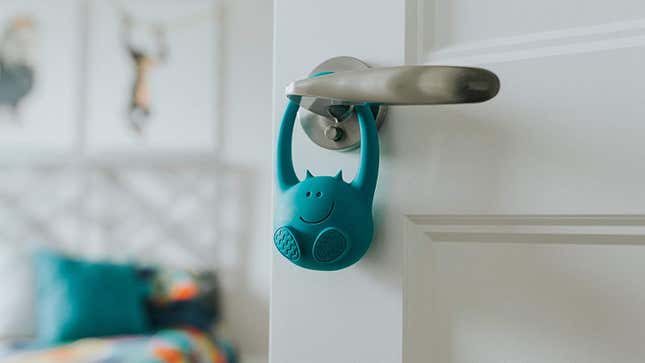 If your toddler has grown into an escape master, the Toddlermonitor might be the solution to all of your problems. Great for their bedroom door or—especially in the summer—the entrance to the backyard, this monitor can tell when your little one has opened the door it's hanging on and sends a push notification to your phone to let you know. It can hang on any type of doorknob, and it's small enough that you can take it with you wherever you travel. The app allows you to sync up to up to three monitors, so you can have them all over your house. Also, it's very very cute.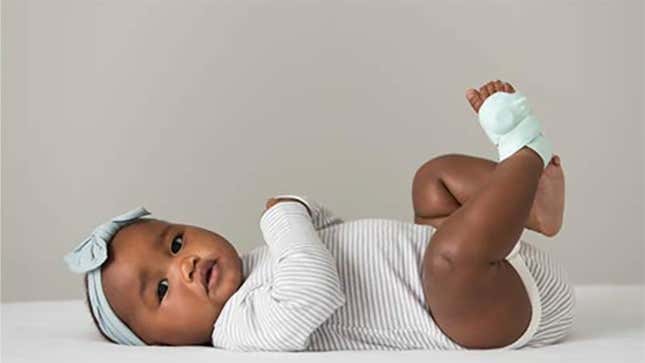 I haven't used the Owlet myself but many of the moms in my groups have and swear by it. The Owlet is a little sock that you put on your newborn to monitor their heart and oxygen levels. It's supposed to help parents worry less and be able to sleep in peace knowing that if for whatever reason their baby would stop breathing the app would let them know. It's especially useful during the newborn stage when the risk of SIDS is high, but can continue to be used up to 18 months (or 25 lbs).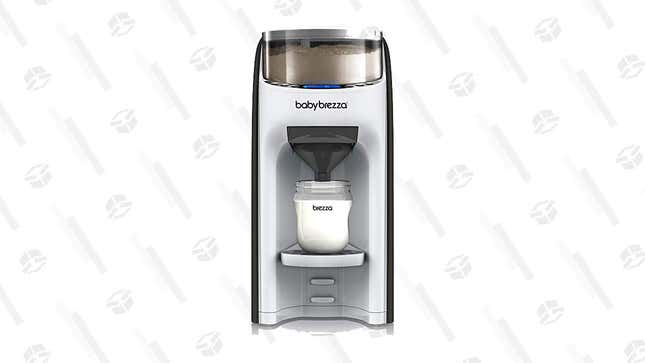 For parents who decide to go with formula from day one or parents of multiples, this formula mixer will take feeding sessions to the next level. You simply add the formula to one container, baby water to the other, choose the setting you want (both in terms of how many ounces you want in a bottle and what type of formula you are using) and voilá, you have perfectly mixed, ready to drink formula in a bottle. It works with all the bottle brands and is dishwasher safe.

---