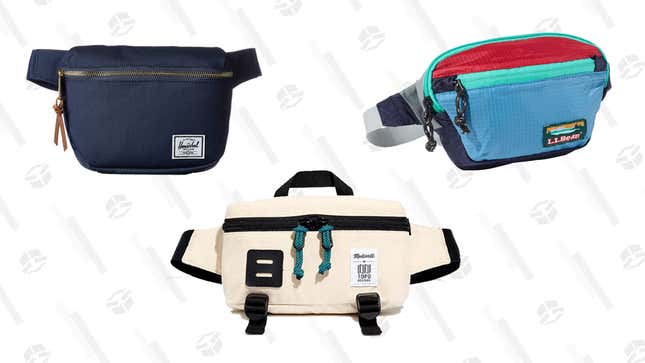 Controversial statement alert: Fanny packs are great and always have been. Period, end of story. I've kept one style or another in my accessory arsenal since middle school, and it's about time everyone in Fashion with a capital F-Land is finally catching up.

Snacktaku Drinks Pepsi's Time-Jumping 1893 Cola Flavors
Fanny packs are particularly great in the summer, when you're shlepping your stuff around at summer music festivals. You can tote your phone and keys, and keep your hands free to carry overpriced beers and fist pump to Cardi B. Now, I know, I know, a lot of them happened already this season, but I've only just convinced Shep to let me write this story, so here we are.
And hey, Woodstock 50 may have been canceled, but there's still the Made in America Festival in Philly next weekend! And Life Is Beautiful in Las Vegas next month. So yeah. You've got plenty of time to shop these fanny pack styles.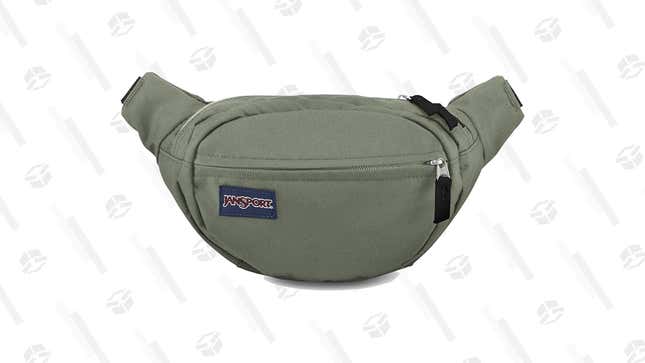 I don't care if two years ago, Anna Wintour and Virgil Abloh made a blood pact behind the Temple of Dendur at the Met Ball to rechristen the fanny pack as a cosmopolitan "belt bag" or fashion-forward "hip pack." It's a fanny pack, and more importantly who cares?

My point is: I don't know who they think they're fooling with the style name on this bad boy. It's a Jansport fanny pack, and there's nothing Fifth Avenue about it. Nor should there be! With an adjustable waist belt, roomy main compartment, and zippered front pocket, this bag is everything you need for a hands-free situation.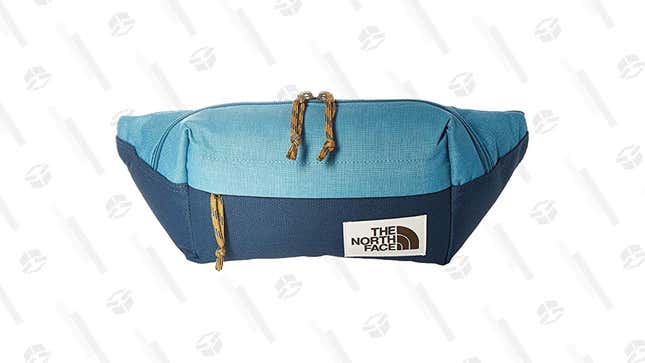 This fanny pack (lol sorry, "lumbar" pack) reminds me of the monorail at Disney World. The color-blocked blues and streamlined style make me want to shoot over from Epcot to the Magic Kingdom just in time for the Electrical Parade. Just be sure to wear it across your body, not around your waist, or you'll be mistaken for a Disney World tourist who's gotten very, very lost.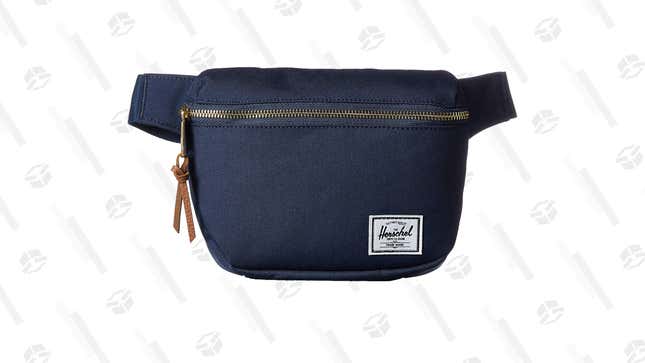 It's no surprise that the company who makes such a badass backpack knows their way around a fanny pack, too. Herschel Supply Co.'s Fifteen style is a boxy little number, and I like how the navy adjustable waistband matches the rest of the bag for a coordinated look and feel.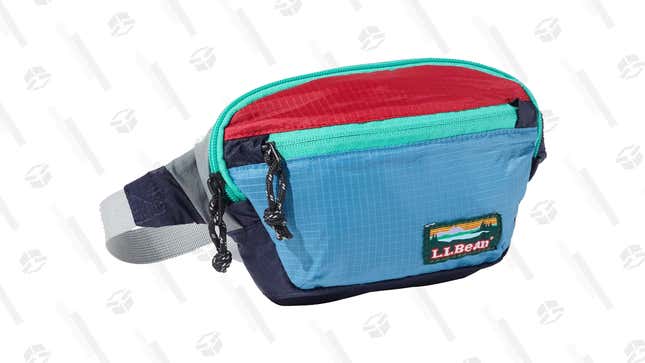 It now occurs to me that maybe I oversold the "wear these to a music festival" argument in favor of fanny packs, when in fact, fanny packs are also good for other occasions that require you to use your hands for something other than carrying your stuff. Like camping. And fly fishing! So for all of you fly fishing campers who've been wearing a fanny pack all these years without regard for whether it was in style or not, I salute you.

And I also recommend this L.L. Bean style if you're in need of something new to hold your...I don't know, energy bars? Extra flies? I am not really that "outdoorsy" so this is where our unfamiliar co-existence inside the Venn diagram of fashion and function must end. All I'm saying is this compact hip pack in blue, red, and aqua nylon fabric has a vintage vibe I'm really digging for end of summer and into fall.
Eastpak The One Crossbody Bag, $30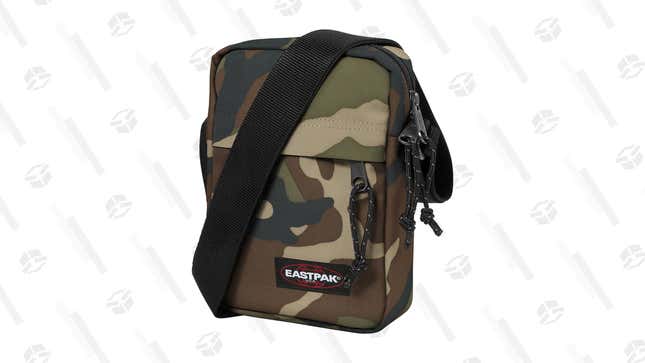 This one isn't so much a fanny pack as it is a performatively masculine crossbody purse masquerading as...what, maybe a camera tote? The point is, it's camo, and made of a sturdy ballistic weave that will provide some cover for your phone and other valuables when out and about.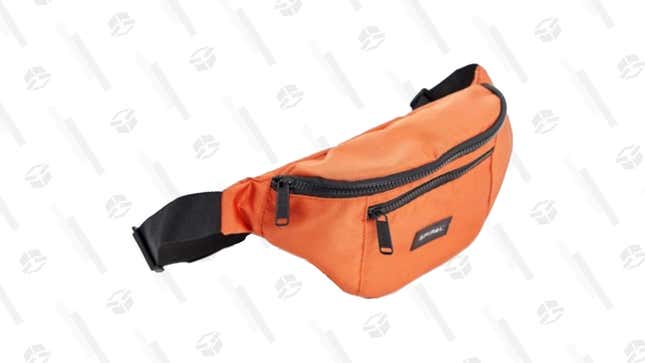 Of course, you could go in the opposite direction, and say "Fuck it. If I'm going to wear a fanny pack, then I want everyone to know it!" In that case, why not snap up this orange neon style from ASOS (you know SG's all about neon right now)? Just get ready for the teens to mistake you for a Tik Tok star; you'll be looking so damn hip, after all.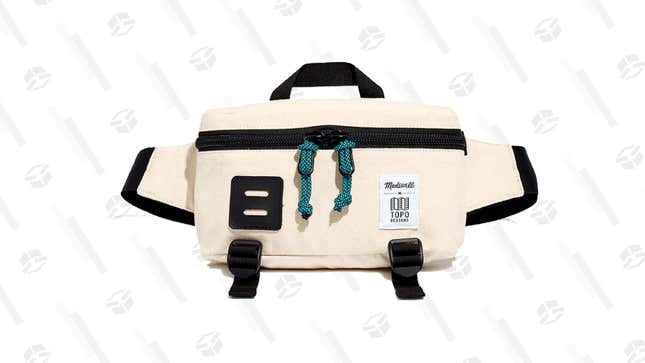 This bag comes in a striking, if utilitarian-looking black, but if you're feeling frisky, I'd say go with the bone-colored bag with black and turquoise accents. Both styles were designed exclusively for Madewell, and pop up on the women's and the men's side of the site. Which makes sense...what else is a fanny pack if not unisex? The natural style just looks more 2019 to me. Like you're embracing the fanny pack trend on purpose, rather than discovering one in the attic among the remains of your parents' single doomed attempt at hiking as a shared interest in the '70's and wearing it because your wallet finally collapsed under the weight of too many coffee shop punch cards.

---