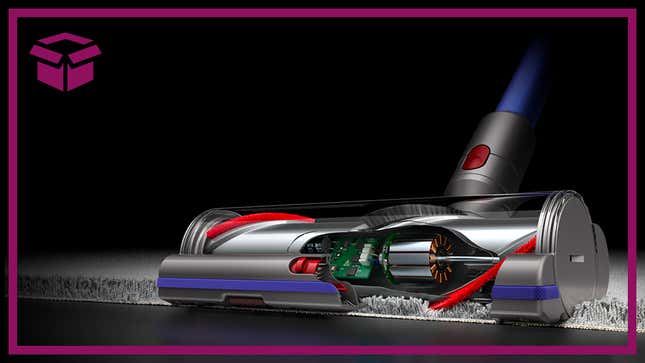 We're currently covering the early Amazon Prime Day sales, and we can't pass up a good Dyson vacuum. This high-powered stick vacuum is $504, down from its original price of $700. We're obviously huge fans of the high-torque head (shown above) for its ability to reach into the carpet and deep-clean. Dyson vacuums are known for their allergy-friendly abilities, sucking up particles and allergens into whole-machine filtration.  
Dyson V11 Torque Drive Cordless Vacuum Cleaner | $504 | 28% Off | Amazon
Dyson cordless vacuums are excellent at auto-adapting to the floor type. So moving from hardwood to carpet, the vacuum changes suction and flow. The Dyson V11 also has a very long-lasting battery and can be mounted to dock elegantly on your wall. But with 60 minutes of runtime, you'll be able to clean the whole dang house before it needs a charge.