I wish there were a better name for "drop leg bags," the messenger bags that you strap to your thigh. Thigh tote? Shank sack? Leggage? Whatever you call them, these packs you strap to your waist are the perfect, most stylish blend of messenger bag and purse.

Drop leg bags like this one from Le'aokuu are small bags that attach to your side with a big strap loop that wraps around your waist and a smaller strap that goes around just one of your upper thighs. At first glance, it's not the most intuitive system, but once you have it on your body, it's one of the most comfortable ways to carry your stuff.
Le'aokuu offers an assortment of leather bags in different shades of brown and black, pocket options, and space for clips and carabiners. You can find cheaper canvas bags like this one from SEALINF, though in my experience the sturdier and more comfortable the material, the better. This thing is going to be wrapped around your inner thigh, after all.
I first encountered drop leg bags when my girlfriend picked up a similar Ukoala bag and started using it as her everyday purse. The waist strap is long enough to carry over your shoulder just as you would a normal purse, and it has enough small pockets and compartments to be useful for things like makeup, credit cards, pens, and whatever else you need with you throughout the day.
However, where drop leg bags really shine is when you wear them as intended: on your leg. The waist strap distributes the weight of your bag across your hips which, as anyone who's ever stood on two legs knows, are designed to support a lot of weight.
G/O Media may get a commission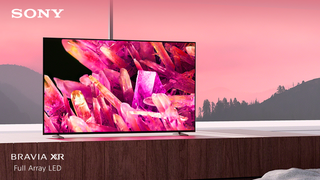 $400 off
Sony 55 Inch 4K Ultra HD TV X90K Series
The leg strap does a lot of (sorry) leg work to keep the bag in place. Unlike a fanny pack or purse, drop leg bags don't flap and flop around as you walk. If they did, they'd be flinging the extra weight around, throwing off your stride, and straining you even further. It might feel a bit like strapping on a holster every time you put on the bag, but once it's on, it's not going anywhere. You might not even notice it's there.
That stability is especially handy when you're doing something that requires a lot of movement: hiking in the woods, riding a motorcycle, or my personal favorite, going to a con. I love my ThinkGeek bag, but if I need something a little lighter weight that won't get in the way, few things disappear quite like a drop leg bag.
---