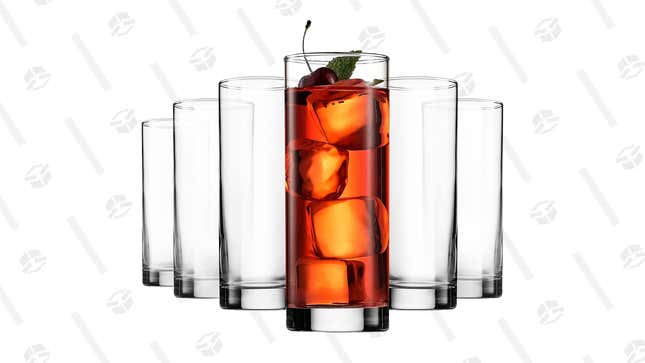 Need some new glasses? Even if you don't prefer to drink alcohol (I don't), these Paksh Novelty Italian Highball Glasses are a fantastic option. This 6-piece set of 13-ounce vessels is crafted from Italian glass that'll have your guests wondering where you got them from. They have a great contemporary vibe that'll look great with beer, tea, juice, or even soda in them. Whatever you wanna sip on. No one's judging. 
Snacktaku Drinks Pepsi's Time-Jumping 1893 Cola Flavors
Paksh Novelty Italian Highball Glasses | $22 | Amazon
Stop drinking out of red Solo cups or straight from the container and pour you some ice and tasty juice into these glasses. Try orange juice and ice. That's a delicious combination. Grab your pack of glasses before March 12, though, because that's when the sale ends. Six glasses for $22 is a great deal, if you ask me.