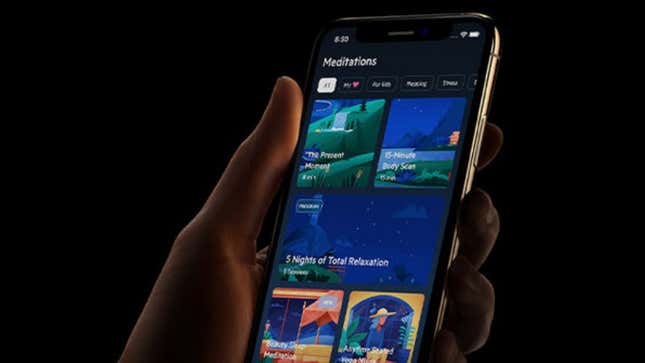 Relax Melodies Meditation App: Lifetime Subscription | $80 | StackSocial

Taking time for yourself and giving your mind and body time to recharge is important. Many people have found creative ways over the past year to tune out and give themselves a moment for, well themselves. We've talked about meditation apps before, like Calm, but what about instead of a monthly subscription you had one for a lifetime? The Relax Melodies Meditation App is here for you and only $80 forever.
It's not just about relaxation. If you have trouble unwinding to fall asleep, have a touch of anxiety, or even just stress from life, this app can aid in putting you at ease. Serene soundscapes, tranquil bedtime stories, breathing/body-mind exercises are just a few of the offerings. I'm a big fan of campfire storm sounds to ease off into slumberland, and you can even create your own to ensure the perfect night's sleep. This app has gotten the thumbs up from leading doctors and neuropsychologists as they see its benefits across various ailments. Don't let nighttime anxieties keep you from getting your eight hours; this app can help. The Relax Melodies Meditation App is compatible with most Apple products and Androids. You get access for a lifetime and can access it on up to five devices, just to make sure to redeem the download code within thirty days of purchase. Sweet Dreams!
---