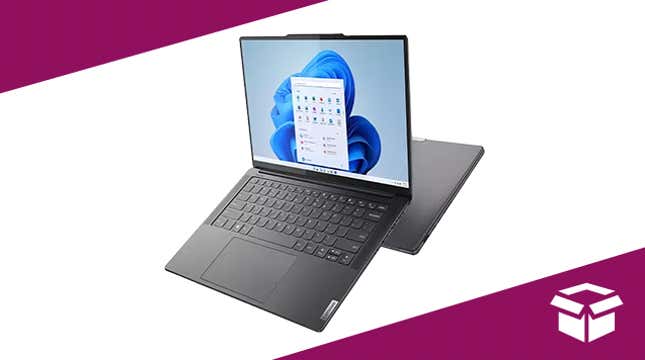 Lenovo's launch of a new flagship laptop aimed at creative pros and content creators is going to be one of the tech highlights of April 2023. The 16-inch model of the Slim Pro 9i rolls out today, and the 14-inch version is set for an April 30 ship date. Take an additional 5% off either version with the exclusive HOWL5 code.
Lenovo Slim Pro 9i | 5% off with HOWL5 code | Lenovo
Size is most definitely not everything with this sleek dynamo: The Slim Pro 9i is less than an inch thick and weighs in under 5 pounds, but it can go up to a 13th Gen Intel Core processor and a NVIDIA RTX 4070 graphics card to deliver jaw-dropping speed and graphic/video performance. It's also ready for WiFi 6E connectivity, and the 1TB storage will hold as much creative content as you're able to add.