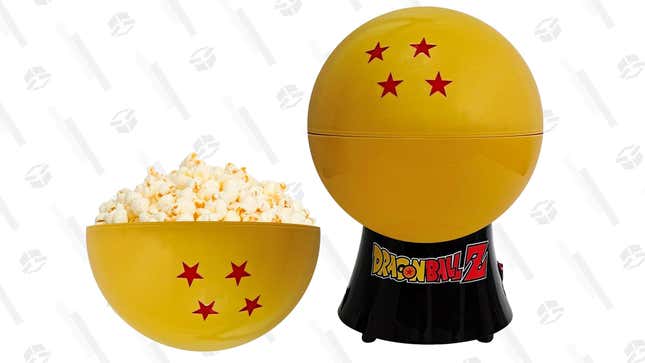 Dragon Ball Z Popcorn Maker | $25 | GameStop
You ever wish you had popcorn more than anything in the world? More than you want your short, bald friend to come back to life? We've all been there. Luckily, we don't need to waste our one wish on having popcorn. We can just spend $25 on this Dragon Ball Z popcorn maker and it will make the popcorn for us. The top part even doubles are a bowl. Incredible.
This story was originally published by Joe Tilleli on 08/30/2021 and updated with new information on 12/01/2021.