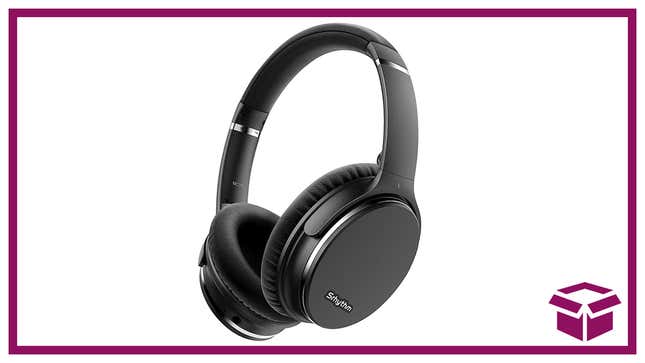 If you're a TikTokker, you're probably already familiar with the Srhythm NC35 wireless headphones. They've become a viral sensation, with creators singing the praises of their noise-canceling ability, the mega bass, and how comfortable these lightweight headphones are. Now's your chance to see what the buzz is all about — Amazon is offering the Srhythm NC35 headphones for $63 when you click the 10% coupon box.
Srhythm NC35 headphones | $63 | Amazon
The TikTok creator crowd has been dropping mentions of the sound quality of the Srhythm NC35 headphones like crazy. The digital ANC (active noise canceling) tech eliminates 90% of the background noise even in loud environments, and the mega bass adds to the fullness of the sound. The Srhythm NC35s weigh only 0.42 pounds, so they're amazingly comfortable, and they fold down for easy storage and transport. Find out why these wireless headphones have gone viral on TikTok — head to Amazon now and grab a pair for yourself, and don't forget to click the 10% off coupon when you do.