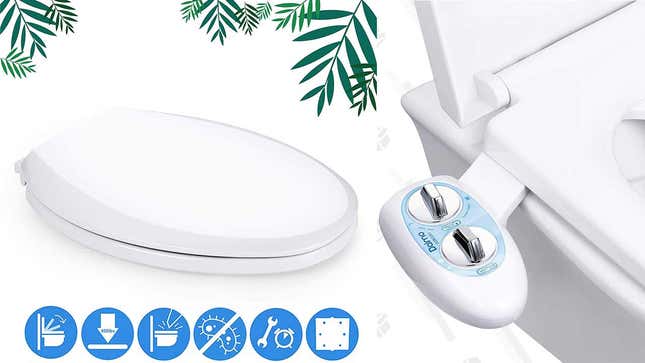 40% Off Dalmo Elongated Toilet Seat | $18 | Amazon | Promo code VCBDX3AW

38% Off Dalmo Bidet | $19 | Amazon | Promo code NSV8LJYU

For a short time, you can get your butt on a Dalmo Bidet and elongated toilet seat for about 40% off, bring the prices down to $19 and 18, respectively! I've just got on the water on the butt brigade, and I have to say it's the cleanest ride I've been apart of. I honestly don't know who has elongated toilet seats these days, but if you happen to be one, the toilet seat is also a STEAL. What are you waiting for? A clean ass is a spray (and click) away!
---