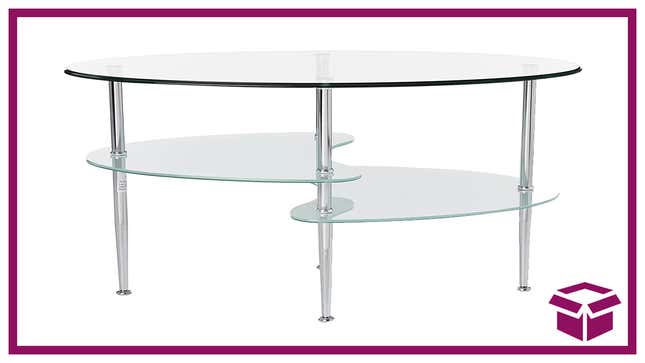 Remember how, in the '50s and '60s, we thought wavy, balloonish designs were "the future?" How quaint! Now you can welcome a slightly more modern interpretation of that midcentury futurism into your home. This glass coffee table is under-$100 right now on Amazon, and it's niiiiiice.
Walker Edison Modern Oval Glass Coffee Table | $94 | 41% Off | Amazon
Designed with beveled, tempered glass, this coffee table is not at risk of shattering. It's supported by steel legs and has a nice display shelf underneath it—for your most important, most artsy, most intellectual coffee table books. Overall, this strong table can support up to 100 lbs. For under $100, this table's a great finishing touch to your living room.