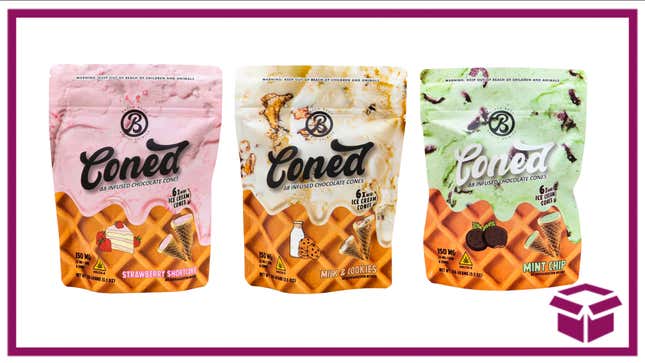 In the mood to celebrate 4/20 with high-quality edibles? Baked Bags' Coned ice cream cones are the cure for the common edible. Each flavor, whether you choose Strawberry Shortcake, Mint Chip, Birthday Cake, Milk & Cookies, or just plain Chocolate, is meant to evoke the taste of creamy, delicious ice cream, all infused with Delta-8 THC. The best part? You can buy one, get one bag of 25mg Coned edibles for 50% off right now by using promo code BOGO50. That means more cones for less, and you're gonna want plenty of these around.

Snacktaku Drinks Pepsi's Time-Jumping 1893 Cola Flavors
Baked Bags Coned Edibles | BOGO 50% Off | Baked Bags | Promo Code: BOGO50
Baked Bags stuff 25mg of Delta-8 THC into each cone, and 100mg per "extra strength" cone. So if you're looking to mellow out, relax, and have a good time, these treats should do the trick nicely. Plus, if you spend over $49, you'll get free shipping on your order. Get in the 4/20 mood with a few bags of Coned, and you'll be on your way to feeling good.