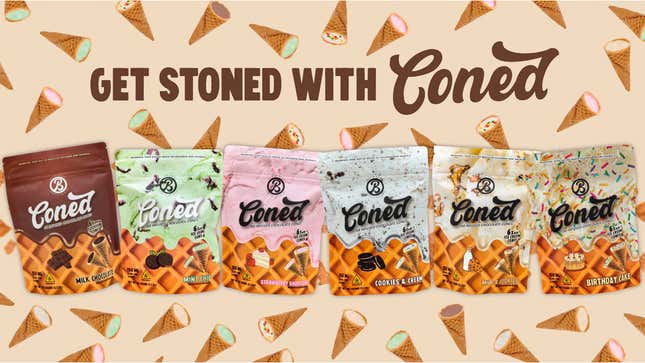 There are roughly (scientifically) a thousand edibles out there, but only one is like the best little bit of an ice cream cone. Baked Bags "Coned" are crunchy, chocolate-filled, Delta-8 THC-infused delights. You'll crunch down on 25mg in each cone, or 100mg in "extra strength" cones. All of the regular bags are currently Buy One Get One 50% off with the promo code BOGO50, and some bags are also $5 off.
Snacktaku Drinks Pepsi's Time-Jumping 1893 Cola Flavors
Baked Bags Sale | BOGO 50% Off | Promo Code: BOGO50 | Baked Bags
Delta-8 THC gives the chillest head and body high—like you're a cartoon wolf floating toward a windowsill with a delicious chocolate cake on it. Or birthday cake, depending on your Coned flavor. You get the idea. Chill out with this sale-on-sale and enjoy life's sweet treasures with some sweet Delta-8 THC on your palate.