Writing for The Inventory is a real treat. Not only do I get to share products and companies I love with the masses, but I also get to discover and connect with new ones. The blessing and curse of it all is that I sometimes get sent a fantastic item that doesn't fit in anywhere for anything I'm currently covering. Rather than wait for the perfect review opportunity or roundup, each week I'll bring you five things I was impressed with and want to share.
The design work in the Unstable Games line is so freaking adorable. Everything is well thought-out, clever, and so very cute. Wrong Party was sent to me and it's the perfect, well, party game. In this draft-style game, you build your ideal guest list for a killer party. After playing with four people for about an hour, this was a definite winner. It's an easy game to follow and figure out, as the cards are pulled you get points for how cool the guest is and you have the opportunity to strategize and sabotage your opponents' lists. It's also an easy game to set up with just the 152 party guest/party theme cards (which are the actual sweetest characters ever), the score tracker, and five party hat player pieces. It's so cool it was awarded 2019's Toy of the Year People's Choice Award. Your next party won't go wrong with this board game.
G/O Media may get a commission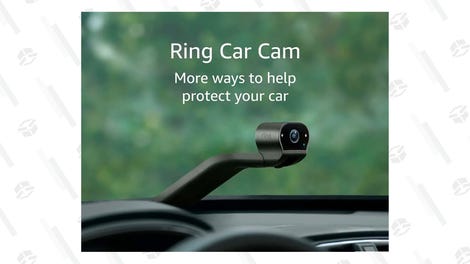 I was sent a lovely package from the female-founded beauty brand The Heart Company filled with a few of their perfumes. I'm a bit of a perfume expert so new scents are always welcome. Of the four bottles I tried, Positivity emerged as my favorite. It's so light and wears beautifully throughout the day and night. It's a clean aroma that's a mixture of flowers, citrus, and beachy vibes. It does smell like the ocean and I can't quite wrap my brain around how, but it works. It's subtle; if you like just a hint of fragrance, this whole collection is for you. I'd happily recommend any of these as a great gift for special someone. I guess you can say I had a positive experience with this vegan, cruelty-free brand.
It's soup season! True Primal sent me a variety box of all its soups and they arrived just in time for a miny snowstorm. I'm not much of a beef person, but since I've been going to the gym more, I've had more of a craving. The Beef and Potato is my personal soup of choice. I was pleasantly surprised at how well they turned out in the microwave; however, it does hit different when you heat them up on the stove. Don't be alarmed when you empty the package and it's a gelatinous mound. Once it heats up, it turns to thick delicious soup. And as someone who is a touch gluten-sensitive, these turned out to be excellent post-workout meals. While they are made with real ingredients without artificial items, my only concern is the sodium count, which is quite high. But if you only have one or two a week you should be ok. Overall, they're filling and quite tasty.
I'm a big fan of Fluance and was gifted its Rt81 turntable almost 2 years ago. While it is still going strong, the speakers I had were not. Those were given to me by a musician pal and had some years on them before they arrived at my door. Fluance, being the beautiful gems they are, sent me the set of the new Ai41 Stereo Bookshelf Speakers. I can say they sound beautiful and clear. I love that I have a set of speakers now that I can control with a remote instead of having to get up and adjust them, especially with older records. They're lightweight and easy to set up. My only gripe is I had to play around with getting the wires to stay in place as I adjusted the speakers on the shelf. You really have to clamp them down. They easily connected to my phone via Bluetooth, which is very convenient if you're looking to cast music from there. The Ai41 speakers get pretty loud and the bass is mighty powerful as well. And yes, Guardians of the Galaxy: Awesome Mix was my testing album.
An item has to be special for it to become a repeat purchase for me. I'm happy to say Hairstory Leave-In Conditioning Balm is one of them. Now on my second bottle, I'm still in love. I have naturally thick curly hair and this keeps the frizz in check. With the weather all over the place, this balm ensures my curls are not. Just a small amount does wonders. I say a small amount because too much will weigh your curls down and present a greasy appearance. But even a dollop on dry hair can scrunch my curls back into shape. I see the best results when I put it in after a shower and let my hair dry naturally. While it may be pricier than other hair balms, this bottle will last quite a while. Hairstory's balm is a must-have if you live in a humid area, so prepare your tresses now for that summer heat.
Infrared light therapy has come into play the last few years for athletes and the casually sporty. As someone who has a history of knee injuries, these less invasive relief tactics are welcome. I was sent a version of the Jazz Band Vibe over the holidays, and it was an instant hit. Feeling the old pain of my MCL tears flaring up with the cold weather and snow, I propped my knee up and wrapped this band around to provide a warming comfort. I used it on my lower back after long-haul days of writing. But its primary use is when I get my period. Once you download the app, it easily syncs. From there, you can select the intensity, light, vibes, and time. I always pick the highest settings for a full hour. It's incredibly flexible and comes with both a short and long band to comfortably keep it in place. The real beauty is in the 10' cord, making it perfect for plugging in and lying in bed if you aren't near a power source. This band quickly became my go-to item for gentle soothing during "that time of the month," and now I can't imagine life without it. It's also currently 40% off.
Teas the season. Is there anything better than a piping cup of hot tea on a frigid winter night? I was sent a variety pack of FunctionaliQi's herbal teas, and the convenient satchels have been in my mug for weeks. Whether or not I believe in the rejuvenating powers of this Renewal bag, I can say it's got a zing to it. However, I can't say I feel a difference in my liver after a weekend of good dinners and bottles of champagne with this detox tea. That said, the aroma is pleasant—the cinnamon, berry, and licorice root jump out and releases a taste somewhere between sweet and bitter. That's a delicate balance to find, and FunctionaliQi definitely nails it. Flavor and function never tasted so good.
After being sent these Patitoff Leggings from Halara, I've been wearing 'em for most of this week. These have popped up on social media as the pet hair-resistant leggings. I live with a shaggy senior Jack Russell and a young tabby cat, prime candidate for Patitoff leggings. Made with a fabric that combats electrostatic absorption, they're designed to keep you from having to break out the lint roller. I put this claim to the test by having both of the animals lay on me for a considerable amount of time, and I can confirm, the hair does indeed brush right off.
I did wear these to the gym a few times, and the high waist was comfortable while running on the treadmill and rowing on the machine. They stay in place for the most part. The crossover design is also flattering. And as I always do, I ask the Ned Fulmer question, "Does it make my butt look good?" This is very much a yes! There are six colors to choose from, and they are currently 38% off.
Kanuda sent me its Andante Pillow a few weeks ago, and I can say I see why people stand by these. As someone with severe neck pain, this was something I couldn't say no to. The Andante Air provides the cervical spine and shoulders extra support while you slumber. The contoured middle cradles your neck and provides not only relief but realignment.
I'm trying to work on my posture when writing, working out, and now while sleeping too. This pillow works for back and side sleepers, of which I'm both. But if you toss and turn, it's designed to make that transition seamless. I did, however, not find it as comfortable on my side.
With each kit, you get the pillow made of high-density tensegrity foam, an adjustable pad insert so you can find the right spot for your height, and an easy-to-wash pillow cover. The inner lining is waterproof, and you get a manual if extra guidance is needed. Once you get the Adante Pillow working for you, for you, you'll feel a difference.
This one goes out to all of my astrology babes. Shire Post Mint is a favorite of mine, from whom I've been gifted many beautiful things over the years. The small family-owned business from Arkansas creates some of the most unique pieces of geekdom I have ever seen. This Zodiac collection of necklaces is no different. As the full moon was just in Leo this week (my sign), it's only appropriate to put this one in the spotlight.
Each necklace is 4.5 grams of solid silver, etched with a representation of your sign on one side and the full moon on the other. They come gorgeously packaged in their own wax-sealed pouch with information about the design, which is created and engraved in-house, struck one at a time using antique machinery and traditional techniques. Truly a piece of wearable art. Any one of them would make a fantastic gift, no matter the occasion.
In Case You Missed It ...

It's no secret I'm a huge Animal Crossing fan, so when this pillow from Green Philosophy Co. turned up, you know what I was thinking: Does this not look like the leaves that appear all over the island?! Well, even if you aren't an island dweller, these pillows are still very cute and provide just the right pop of color no matter what room you place them in. With five additional design options, these would make an excellent present for a Plant Daddy or Earth Momma. They are pretty sizable as well; this one is about seventeen inches and actually makes a decent back pillow in my accent chair.
So whether you love succulents, cactus, or gardening, this is an adorable and unique item for you or a plant-tastic pal.
I have a friend who got really into puzzling during the pandemic. He said it was a relaxing way for him and his wife to wind down after putting the little one to bed.
I was gifted this beautiful Jane Austen puzzle from Laurence King Publishing back in December, and I've finally had time to sit down and work on it. Now I've only just started, but it's been a nice time out from a busy day, even if I'm only spending a few minutes at a time on it. Whether you call yourself a Janeite or Austenite, this is a beautiful representation of the worlds she created. Take a trip through all of Jane's books as you piece this true work of art together. From the rolling hills of Derbyshire to the storied Bath skyline, all your favorite regency characters are here: Knightly, Darcy, and even MY leading man Henry Tilney. Put on the kettle and immerse yourself in nineteenth-century England. Proposals and balls not included.
I was a bigger mobile gamer when I was younger, but something like this might have kept me more engaged. I was sent RiotPWR's ESL Gaming Controller (for iOS) and it's made me rethink my gaming habits. I've been using it with my iPad and I haven't been able to quit Cat Quest II since. This controller is the result of a collaboration between one of the world's largest esports promoters, and the rise of mobile gaming tournaments. While I am a casual mobile player, I am very much a gamer. The controller is fluid and extremely responsive, there's no lag, and the connection is strong throughout my sessions. That being said, I prefer the Lightning cable as opposed to connecting via Bluetooth where I saw a significant difference in response. However, this is still an excellent accessory if you're a big mobile player.
P.S. Did you know there's an Oregon Trail on Apple Arcade? I also spent too many hours on that last week with this controller.
2022 is the year of self-care. I've been taking one night a week to do an in-depth skincare routine and just tune out and relax. After receiving a very lovely gift box from GlamGlow, the BrightMud Exfoliating Mask immerged as a favorite. This is a great mask to throw on before hopping in the shower or while doing other self-care things like, maybe, whitening your teeth. In just 20 minutes, let the microfine pumice polish your skin if you've had a few stressful days and watch as it softens and scrubs off dullness and rough spots. Lactic acid and salicylic acid help exfoliate and restore your skin to baby smooth. Adding a Vitamin C serum thereafter is a surefire way to maintain that brightness in between uses.
Sometimes a gift appears from a loved one and it's too puuurrrfect. My mom sent me these Cat Paw slippers last week because I'm always complaining about how cold my room is when I get up. I'm picky about slippers, but these were a pleasant surprise. I love them so much I wear them every morning now. Of course, she picked out the pink colorway but they come in five other shades as well. I'm tempted to get the ginger ones too! They have a comfy memory foam insole and aren't so thick that you can't have a pair of snuggly socks on too.
Diff has had plenty of awesome pop culture collabs, and back in December, it released its Friends line. I was gifted this beautiful pair of sunglasses inspired by the neurotic perfectionist Monica. These quickly became my go-to shades and served me well while on a snowy sunny mountain at Christmas time. These are incredibly sturdy and have a clean-cut square design that gives vintage vibes. Each pair comes with a matching box to store them in and an adorable cleaning cloth. All the friends are covered, and any pairs would make an excellent gift for a super Central Perk fan.
Happy New Moon and Lunar New Year. If in 2022 you've committed to being more mindful and taking time out for yourself, I'd love to introduce you to the Moon Bath book. I've been using this book since it was gifted to me to reconnect with my mind and soul each new and full moon. Each month the book walks you through what to focus on for that cycle and provides instructions on making the perfect bath for ultimate meditation and reflection. With how chaotic the last 2 years have been, I've noticed that resetting my intentions of what I want each month has been a boost to my mental health. No matter what you believe, balancing our bodies and minds can change our energy and outlook. No tub? No problem. Each of these "recipes" easily translates to a lovely soak for your hands or feet.
I'm a huge fan of Doughp, and I was lucky enough to get its first batch of the new Doughp Drops. We've all had the urge to eat cookie dough straight from the source; Doughp knows this and made a product to keep us all safe in doing so by developing a cookie dough that you can eat raw or bake. While it offers tubs of several delicious flavors, you can now get the best sellers in conveniently sized balls. You'll get two 10-ounce pouches of snackable and bakeable bites. These are an excellent treat for the whole family, and you can grab them in the classic Fairy Dust or Cookie Monster flavors. I highly recommend the mixed bag with both for a bit of variety.
I'm now more conscious than ever about my skincare. In tying into taking care of myself, this year I wanted to try the Zombie Pack from Skin10004 (You know I love Korean skincare.), and the company was kind enough to send me a bundle to test. I've now done this treatment three times, and boy is it a journey. While I don't know if I look substantially younger as it boasts, I do know my skin feels softer and cleaner. This treatment takes 15 minutes and is a fun process of mixing the powder and the activator, then brushing it all over your face. It starts to set immediately too. The main ingredient is albumin, a natural extract from egg whites proven for tightening and brightening. My face felt a little tighter and more hydrated for a few days after. This is an excellent at-home spa treatment for a new year's glow.
I'm currently in love with this BioLite charger. I always try to carry one around because I know someone in my circle will have a dying phone and need to get a car home. While it is a little heavy, it's incredibly sleek and can fit right into even my smaller purses. These are perfect for travel and are FAA carry-on compliant, which I'm always paranoid about when flying. You can refuel two devices at once as well. I used this at the gym to power up my headphones because we can't have a musicless run. You'll get about three full charges for any device off of one charge. This size is the medium option, but I stand by the brand no matter which one you pick.