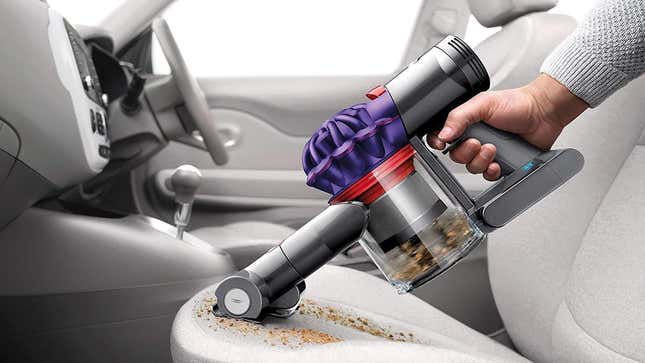 Featured Deal: Dyson V7 Animal (Refurbished) | $170 | Walmart
The best Dyson deals on vacuums and air purifiers for July 2021 are here.
Dyson has set the standard for high-quality vacuums with excellent performance and fantastic design. They're not cheap, however, so bringing one into your home is typically a well-considered investment.
Snacktaku Drinks Pepsi's Time-Jumping 1893 Cola Flavors
Luckily, some of Dyson's most popular cordless vacuums are on sale right now, along with other striking products such as fans and hair styling products. These are the best Dyson deals we've seen right now.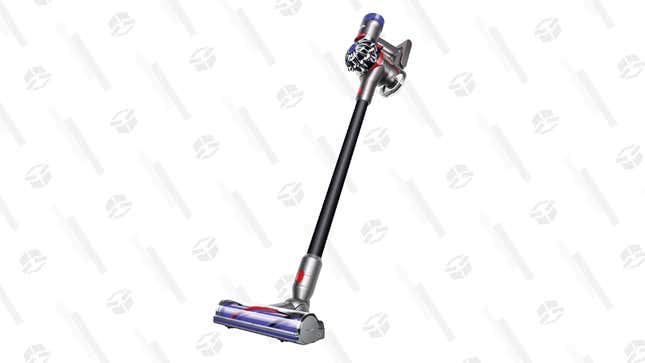 The Dyson V8 Motorhead is effectively the base model of the V8 line, delivering more suction power than the earlier V7 lineup and up to 40 minutes of power on a full charge. It's $100 off at Newegg right now, where the new unit is marked down to $280.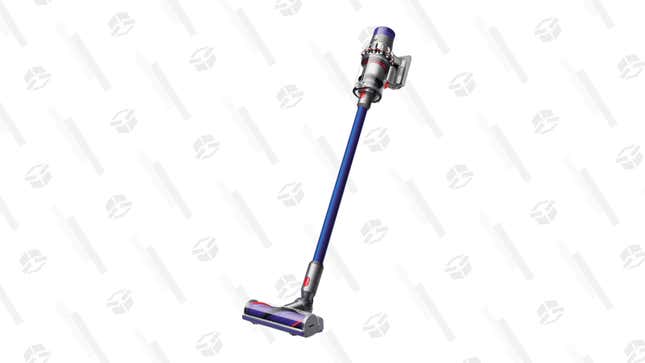 Looking for a powerful higher-end Dyson designed specifically to suck up pesky allergens? That's just what the Dyson Cyclone V10 Allergy is made for. The V10 models have more suction power than the lower-numbered models, and this one boasts whole-machine filtration that traps 99.99% of fine dust particles. Save $80 direct from Dyson right now.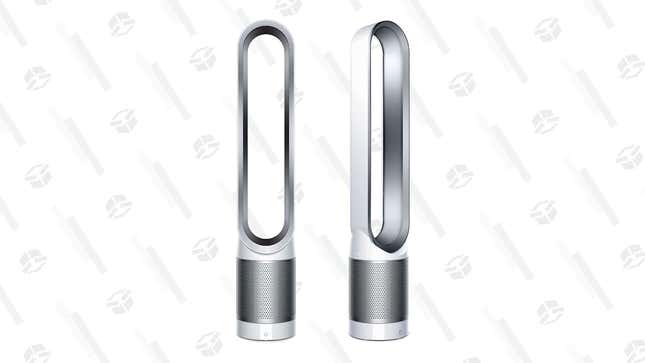 Save $100 off the price of Dyson's TP02 Pure Cool Link air purifier/fan right now when you buy refurbished from Newegg. Dyson's sleek app-connected devices suck out 99.97% of allergens and pollutants from the air in your space while providing cooling air, and sports the ultra-cool look with no spinning blades in sight. This is a serious bargain if you don't mind a certified refurbished model, sold by Dyson itself through Newegg.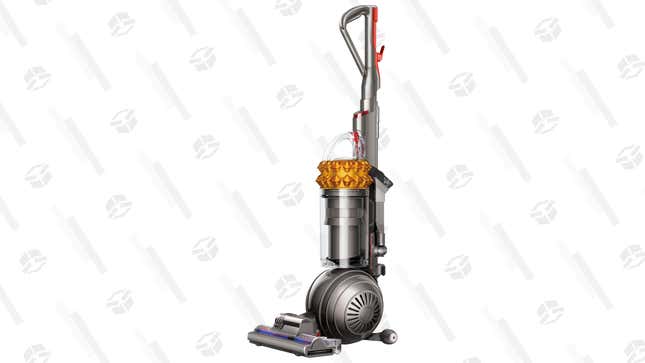 A bigger model than most Dyson vacuums, this corded Dyson Cinetic Big Ball Total Clean is powerful indeed. It promises to tackle dirt and allergens, while accessories like a reach wand allow you to clean high molding and even ceiling cobwebs. Save $250 at Best Buy, today only.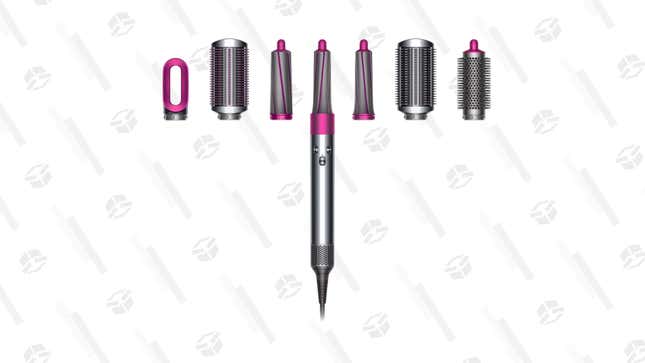 Did you know that Dyson makes hair-styling products? While they're unsurprisingly a lot more expensive than your average device, you're paying for a high-quality device that does things a bit differently—and probably better. In this case, the Dyson Airwrap both styles and dries and does so without extreme heat levels. Dyson has this refurbished model for $50 off.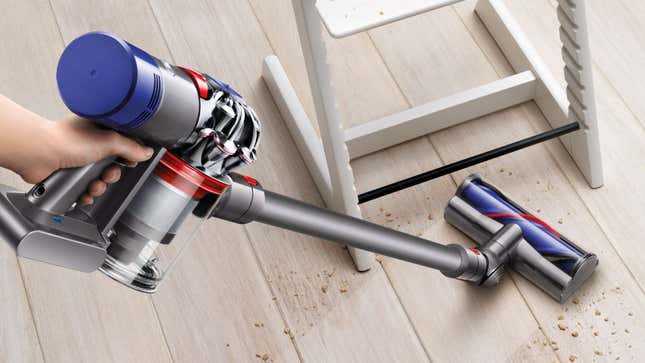 The Dyson V7 Animal has a HEPA filter than some of the other V7 models don't have, along with additional attachments. That makes it a versatile, carpet-centric cordless stick vacuum that's well primed to handle your space. Save $230 off the new list price when you buy a certified refurbished model from Walmart.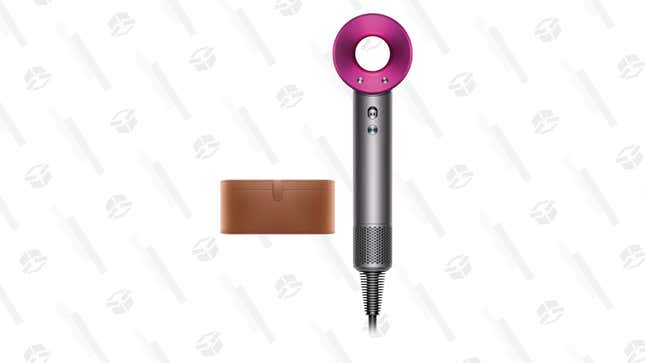 Can you imagine the immense power of a Dyson vacuum in reverse… and blowing against your head? That's the promise of the Dyson Supersonic hair dryer. Dyson's hair products aren't cheap, with perhaps even more sticker shock than with the vacuums, but it ought to be worth the investment. This is at regular price, but Dyson is throwing in a complementary carrying case valued at $60.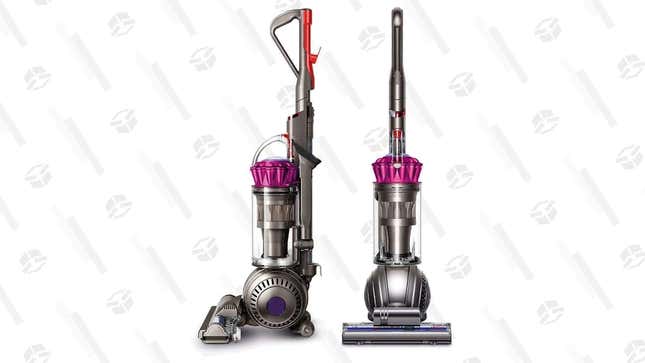 It's no slender stick-like vacuum, but this multi-use machine is powerful. Equipped with a HEPA filter, the Dyson Ball promises to tackle dirt and allergens, while accessories like a reach wand allow you to clean high molding and even ceiling cobwebs. Save $44 at Amazon.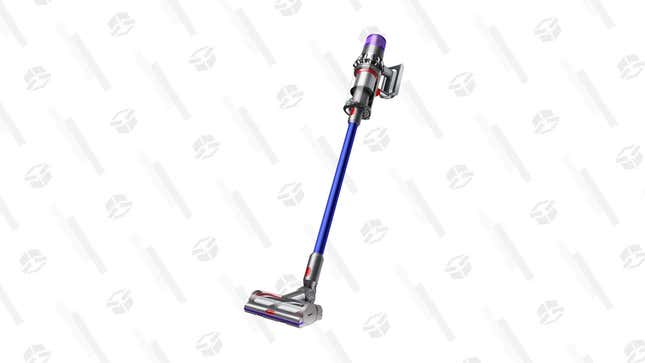 If you have pets, you have filth—whether you can see it all or not. Luckily, that's what the Dyson Cyclone V10 Animal is for. It's built to suck animal fur out of carpets and can last up to 35 minutes with the Torque drive cleaner head (or 60 minutes without). Save $50 right now through Amazon.



---